Non-Surgical Procedure: Wrinkle Relaxation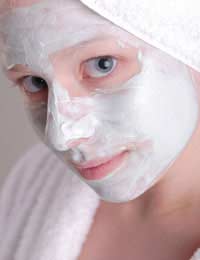 It certainly sounds nice. Everyone wants to have relaxed wrinkles rather than uptight ones. Unfortunately, the majority of us have wrinkles that are far too active, showing up as frown lines around our mouths and foreheads, or as crow's feet near our eyes. Thankfully, there are some tried-and-tested ways to relax the little blighters, making them almost disappear.
What is Wrinkle Relaxation?
Wrinkle relaxation refers to methods used to cosmetically relax the wrinkles on our face, making them appear less obvious or gone completely. The most common way of relaxing wrinkles, apart from having a facelift, is through Botox injections, which paralyse facial muscles. Other methods include the use of creams and other lotions and potions, as well as laser and light therapies and chemical peels or skin resurfacing.
What is Botox?
Botox is made from the botulinum toxin, a poison made by the bacterium Clostridium botulinum. In larger amounts, the bacteria can result in botulism, which can cause food poisoning. In smaller quantities it can block off nerve impulses to specific muscles, causing them to refrain from specific actions, such as frowning or even sweating.
How Does Botox Work?
Botox works by being injected into the areas where wrinkles are most prominent, such as the forehead or around the eyes. Results show up to maximum effect within three to seven days of an injection being given. The effect can last for about four months, and injections cost roughly £200, depending on the clinic you choose and area you live in.
What About Wrinkle Relaxing Creams?
If you are syringe-shy many cream alternatives are available, although their efficacy has not been proven. Along with normal anti-wrinkle creams, they include:
Avotone: Advertised as an injection-free alternative to wrinkle relaxation. A specially formulated cream, it uses peptides, or molecules made up of two or more amino acids, to naturally relax muscles, both in the neck and face. It does not immobilise them but relaxes them, making them appear softer, and the benefit is that the cream will work as long as you continue to apply it. Some people who have tried it say it also increases the duration of Botox injections. The downside is that it costs about £50 per ounce!
Tru Face Instant Line Corrector: Claims to dramatically reduce the appearance of wrinkles instantly, as the name suggests. It contains a natural amino acid that allegedly an erase wrinkles for up to 12 hours. Manufactured by Nu Skin, it costs about £30 an ounce – or more.
What About Other Methods of Wrinkle Relaxation?
Other methods are available. Surgery includes facelifts and neck lifts, but non-surgical cosmetic procedures also abound. PIXEL skin resurfacing is just one example, where a laser removes layers of the epidermis to reveal newer, fresh skin. Chemical peels work in a similar way, and both can help reduce the appearance of fine lines and wrinkles. Another alternative is Safetox, £200, a band of plastic worn on the forehead which emits an electromagnetic current which relaxes the muscle between the two eyebrows. Once it's relaxed, the effect ricochets to the forehead, relaxing all wrinkles there as well. Sounds weird but supposedly works.
Women who choose not to have surgery or Botox can always reduce the appearance of wrinkles by having a good skincare regime, combined with the proper and frequent use of high-factor suncream and the skillful application of makeup. Having less stress in one's life can also help, which can be achieved through meditation, yoga etc. Cosmetics are perhaps the easiest – and certainly the least invasive - way of hiding wrinkles, and enhancing one's beauty regime is always a plus. Take proper care of your skin today, and you may not need Botox tomorrow!
You might also like...