What is Cosmetic Laser Surgery?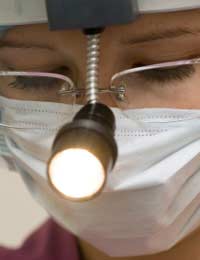 Cosmetic laser surgery is becoming more and more popular these days, with lasers being used for everything from curing hyper-pigmentation to getting rid of spider veins and acne scarring. It's also a hugely popular method to rejuvenate the skin, making it appear younger and refreshed.
Not many people know that the word "laser" is actually an acronym standing for "light amplification by stimulated emission of radiation." The lasers can target a specifically coloured skin imperfection, such as a blood vessel, and heat and destroy it. This is called "target-specific photothermolysis," and it really works!
There are two main types of lasers used in cosmetic procedures: ablative and non-ablative. The first vaporises the top layers of the skin, the second does not damage the top layer at all, therefore requiring no downtime. Which type of laser you will use depends on the specific problem.
Types of Cosmetic Laser Treatments
There are lots of cosmetic laser treatments available today, and some of the most popular types are:
Laser skin resurfacing, or laser peel. Can be used to enhance the appearance of your skin overall, and is used to get rid of age spots, acne scars, hyper-pigmentation and other blemishes. Some people just use this treatment as a way to appear younger overall, and combat the effects of ageing.
Laser hair removal. If your hair is darker than the skin that surrounds it, you are most likely a candidate for this treatment. It works as the highly concentrated light damages the hair follicle, therefore stopping regrowth of hair. Multiple treatments are necessary, and results are usually accumulative, meaning the more treatments you have, the more of a permanent hair reduction you will see.
Laser tattoo removal. Lasers target the different colours used in the tattoo to make them disperse and disappear. Not all colours will respond to laser treatment, so you will need a full consultation first. As many as ten treatments may be necessary to completely remove a tattoo, and you may be left with some different pigmentation afterwards.
Laser vein removal. Lasers are often used to get rid of veins in the face and the legs – although deep varicose veins require a different treatment called sclerotherapy. Veins that respond to lasers, as well as rosacea, disappear as the laser targets the haemoglobin within, causing the vein to collapse and be re-absorbed by the body. The same lasers are also used to get rid of port wine stains and other pigmented lesions, spider nevi, haemangiomas etc.
Laser liposuction. Also known as laser lipolysis, this is a relatively new procedure that targets where the fat is, and literally, melts it away. It is only used to treat smaller areas of the body, and generally has good results.
Laser acne treatment. Works by using a laser that gets rid of the bacteria that causes acne, reducing the amount of oil the sebaceous glands secrete into the skin. At least four treatments are usually recommended, with gradual results.
Types of Lasers Used Cosmetically
Several different lasers are widely used for cosmetic purposes in clinics and hospitals today. Some of the most popular lasers used in cosmetic laser surgery include:
Co2 (carbon dioxide) laser. An ablative laser used to minimise the appearance of fine lines and wrinkles, acne scars, tattoos and also for skin tightening.
Fractional laser. Another ablative laser that only damages the skin in the immediate area, leaving other skin undisturbed.
Pulsed dye laser. A non-ablative laser used mainly to get rid of hyper-pigmentation and unsightly veins. Sometimes used to minimise the appearance of fine lines and wrinkles.
IPL (intense pulsed light) laser. Also known as a PhotoFacial, this light device is used for skin tightening and also to get rid of any pigmentation problems of the skin.
Nd:Yag laser. Non-ablative used for laser hair removal, tattoo removal, pigmentation problems, vein removal.
Erbium Yag laser. Ablative laser used to target acne scarring and fine lines and wrinkles.
Playing it Safe
If you are considering laser surgery of any kind, play it safe. Find out exactly who will be administering the treatment, and if the person is not a qualified doctor, make sure there will be one on-site. Find out what the risks are, and ask lots of questions.
Not everyone is a good candidate for every treatment, so find out if your skin type and hair colour are appropriate for what you have in mind. Doing a skin patch test first is always a good idea.
Make sure whoever is performing your treatment is aware of your full medical history, and disclose whether you are prone to scarring, or have a history of herpes. Even mild fever blisters on your lips can, in some cases, affect the outcome of your treatment.
Finally, if there is any problem, see your GP straightaway. When placed in the wrong hands, lasers can cause pain and scarring. Make sure you know the risks beforehand!
You might also like...
am i entitled to cosmetic surgery on nhs i havee had a parasitic infested lump on my head for seven years my g ptreated me for acne and i have large potholes and ugly big scars all over my face its destroyed my life i feel ugly and ashamed can i get the surgery on nhs
mariev
- 26-Oct-11 @ 3:40 AM