How Can I Enhance My Lips?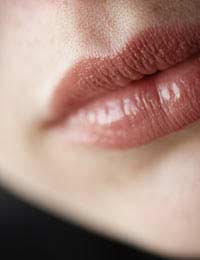 Fuller lips are in, trout pouts are not. If you want to make the most of your lips, make sure you do it right. Choose a dermal filler that is safe and only use a practitioner who is recommended by the British Association of Aesthetic Plastic Surgeons (BAAPS). There's nothing wrong with making the most of what you have, but be informed before you take the leap.
What is Lip Enhancement?
Lip enhancement is a non-surgical cosmetic procedure whereby women and occasionally men seek to increase the size and fullness of their lips. It also can smooth out wrinkles near the mouth. This enlargement is usually achieved through the use of dermal fillers, most of which are temporary and require top-ups to maintain the look. Some permanent fillers are also available, but in the past they have occasionally produced lumpy results and the majority of people opt for the former.
What Lip Enhancement Treatments Are Available?
A variety of fillers are available, and discussing with your GP or qualified practitioner what is right for you can make all the difference. Here are just a few:
Restylane: One of the most common fillers around, Restylane is an injectable gel made in Sweden that is not taken from animal products, so is suitable for people with allergies. It acts much as the natural hyaluronic acid would in your skin, which is responsible for retaining moisture, but has a longer effect – from six to nine months.
Juvaderm: Similar to Restyalne as is also made of hyaluronic acid and can last from six to 12 months.
Collagen Injections: Derived from the connective tissue of cattle, collagen used to be the lip filler of choice, but are less popular now after some celebs had collagen lip augmentations with disastrous results. These injections have been known to cause acute allergic reactions, so be sure to have a skin test first to make sure you are suitable. Artecoll is perhaps the most popular lip enhancement filler made, in part, from collagen, although it contains microbeads of another substance which makes it longer-lasting.
Fat Transfer: Not for the squeamish. Your own fat is harvested from other parts of your body, such as the thighs and buttocks, then injected into the lips. Would require general anaesthesia.
Tissue Transfer: Not for the faint-hearted. Tissue is taken from your wrist or mouth and threaded into your lips for a permanent effect.
What Are Possible Side-Effects?
Redness, itching and pain at the site is a common side-effect, but this usually subsides. Occasionally people who have lip augmentation suffer an allergic reaction, but this is now extremely rare as people are tested one month prior to treatment if this is a possibility. Lumpiness and uneven lips can result in rare cases.
Should Some People Avoid Lip Enhancement?
Yes. Pregnant or breastfeeding women should not have lip enhancement, and consult with your GP beforehand if you are taking medications. People with oral herpes, blood clotting problems, lupus or other illnesses such as diabetes may want to give it a miss.
How Much Does Lip Enhancement Cost?
Obviously this depends on the type of treatment you have, with fat transfer being the most expensive. Collagen injections, for example, start at about £250.
Getting that perfect "Paris pout" is something many women strive toward, and these days making thin lips fuller is a relatively easy task. Just make sure you do your homework beforehand to choose a procedure – and a practitioner – who is the best for you.
You might also like...