Can I Get Cosmetic Surgery on the NHS?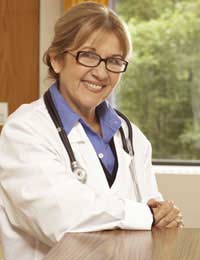 We all want to look better, but even if we decide that plastic surgery is the way to go, few of us have the money to do it. But can we get it free on the NHS?
The rule of thumb is quite simple. The NHS will not pay for procedures done for cosmetic reasons only. However, if you are suffering undue psychological trauma because of what you perceive to be a physical deformity, they may pay. To do this, you must follow guidelines as set out by your local health authority, and must need a referral from you GP. You will then have an assessment with a plastic surgeon as well as a psychiatrist, psychologist or psycho-sexual consultant, depending on your situation.
Please note that there is a difference between cosmetic and reconstructive surgery. The former is carried out for aesthetic reasons alone, while the latter is designed to correct congenital abnormalities or those caused by injury or disease. Surgeons who carry out cosmetic surgery on the NHS are all members of the British Association of Aesthetic Plastic Surgeons, or BAAPS, which is a prerequisite for them doing this. So you can be sure the care you receive is high quality.
What Kind of Cosmetic Procedures Qualify for NHS Treatment?
Basically anything, as long as it can be proven to ¨enormously improve the quality of a patient´s life¨. The correction of protruding ears, nasal deformities and breast hypertrophy are some of the more obvious ones, but there are less obvious ones as well. For example, the British Association of Plastic Reconstructive and Aesthetic Surgeons also recognises the need for tattoo removal done under the NHS, as people can regret them bitterly in later life and they are perceived as restricting employment opportunities. Please be aware that new research has revealed that some people have been exaggerating their unhappiness with their looks in order to get free NHS surgery.
Other procedures that are shown to have exceptional health benefits are also available on the NHS. They include, among others:
Breast Reduction: Only where there is severe accompanying pain
Breast Enlargement: Asymmetry following surgery or for congenital reasons or when severe psychological stress is present
Male Breast Reduction: Only in cases of severe distress or asymmetry
Breast Uplift: In cases of asymmetry or severe stress
Facelift: For people with nerve damage
Upper Eyelid Lift: When this obscures vision
Nosejob: Only to correct deformity, help better breathing or where there is severe stress
Correction of Prominent Ears: Only after age 16 where there is severe stress
Tummy Tuck: Only when there is physical pain or disabling stress
What About Relatively New Procedures?
That depends on whether on not they have been proven to work. Penis enlargement operations, for example, have not been conclusively shown to have real results. That´s why, except in cases of micropenis, they are generally not available on the NHS.
Plastic surgery that can change the way we feel about ourselves can, in some cases, be available on the NHS. But it may be more worthwhile to investigate why our self-esteem, or lack of it, hinges on factors such as the size of our breasts, tummies and noses. Everyone is unique, and life would be very boring if we all fulfilled society´s idea of beauty to the mark. Perhaps if we were able to be kinder to ourselves, and to others, the ¨need¨ for cosmetic surgery, both privately and on the NHS, would plummet.
You might also like...
Hi I'm nearly sixty and whenI was 15 I had my appendix removed I was left with a very thick scar and it has a dent one end I also have a thick lump of skin just above it that hangs over and juts out and my clothes don't look right I cant wear any close fitting clothes and I've just got with a new partner and I wont let him see this ugly scar its affected me my whole life and didnt think anything could be done but I'm told that maybe there is this would be life changing for me please tell me I could have this corrected as I feel I was butchered at 15 and have had this disfigurement all my life thank you
Jen
- 25-Nov-19 @ 10:14 PM
I work as a quality manager and conduct many external and internal audits and with this role I get to meet many people at various levels of organisations. Ihave on a number of occasions heard people in the office refer to me as being nosey person and having a big nose to go with the job and at first it didn't worry me but more recently it has played on my mind to the extent that I want to hand my notice in as I feel I can not longer interview people without thinking they are looking at my nose. Is there anything that can be done to help me on the NHS.
Nosey
- 14-Oct-19 @ 3:46 PM
Hello, I am 45 and a Petite person, Iv always had small breasts and its never made me feel like a real woman growing up. I am 5ft just, and weight is just below 7 and half stone (this is normal for me my heavist has been 8st) this also makes me look like a junior and its very destressing when it comes to relationships. I am on the sick with depression through losing a loved one in the War so my finances is not good, is there a fianancial plan that can help me move on. Thankyou for your time and hope to hear from you soon. Many Thanks Miss Maria Long
Ria
- 19-Jun-19 @ 3:49 PM
Male 37yr old ex opiate addict . And my problem is my teeth.Even b3fore my drug abuse I was always scared of the dentist because the injection to numb my mouth never works local anasthitc doesnt work . I had a tooth extracted and I could feel every bit of it so since then I've been afraid to go to the dentist .. I've recently overcome my battle with narcotics and I'm pleased to say that part of my life is over.. could I just say I've never commited any crimes to fund my drug habit I worked hard and my wage went all on drugs . I was wondering if their is any kind of funding or if I could get dental treatment paid for on the nhs like caps or veneers.I don't want every tooth done just the visible ones . I'm aware people reading this will just think I don't deserve the tax payers money to correct my smile which I've ruined my self with drugs and I'd agree with you on not proud of what I once was but I've turned my life around now and it was so hard . I'd be willing to pay for the procedure if I could have it in instalments . Basically I'm just wondering if I could get any funding or if I could get the work done on the nhs .. it upsets me daily that I've got no confidence to smile because of my teeth and the fact can't enjoy sobriaty and show that I'm happy from what I've overcome because of my awful smile I really would do anything to be able to have my smile back I'd climb any mountain id give my left arm . I'm such a nice person who helps every one I'm all so a carer for my sick parents and all o want is to be able to smile again can anyone help me please
Bighuddslad621
- 1-Jun-19 @ 12:02 AM
Hi, I was diagnosed with Scoliosis at the age of 12 and had corrective surgery about a year later, my problem is my breast, my right one is almost under my arm now and it's very depressing to have to keep moving it over just to put in to my bra which doesn't fit properly on that side as my right one is a full cup size smaller than the left which is also very depressing. I was wondering if I could get something done on the NHS to fix this.
Pixie
- 26-Mar-19 @ 10:05 PM
Hi there, I am a female, 34years old have no kids and no husband andhave issues with my both bumb cheeks. When I was kid (11years old) I got very ill with malaria during the family holidays in Africa (Sao tome and Principe) to treat that I had to get jubs on my both bumb checks. The medication I was having was expired what caused me to have horrible inflamation on the are what took me almost 6 months to heal and seat again. After healing I grew up normaly but my bumb got stuck on my 11 years size at least on that part. Because of that bad medication I had very but reaction such sore all over my bodywhat caused it to get covered in black spots what I been treat with chemical peel at home, taking al the risk as I hate my body so much. I feel so frustrate and tired of find so many excuses to don't ever use bikini, short, skirt or dress with thigs and tell my friends that I hate beach, pool and summer. Please advise is there anthing I can do? Thank you for reading this.
Bina
- 4-Feb-19 @ 9:54 AM
I'm 15 years old and I've all ways struggled with a big forehead. I'd see people walk past me laughing I I instantly knew what they was laughing at . I've reacently looked into forehead reduction but they price is so high where I know my parents can't afford it ... I guess I'm wondering if they is anything like forehead reduction on the NHS??
Livv
- 2-Feb-19 @ 12:57 PM
I had my daughter 12 years ago, I had to have an emergency c-section. The incision failed to heal properly and then I had secondary infections in the wound. My stomach hangs down. The skin gets extremely sore and I have skin infections within the fold. I go to the doctors regularly for creams ect for the infections. I wash with hibi scrub. One doctor advised that I "strap it up with gaffa tape" as then air would get to the csection area that keeps getting sore. I have been to my doctors and have begged to be referred, but for them to refuse. I have also had another emergency operation leaving scarring around my belly button and my c section scar again, making the situation worse. I'm 35 and it inhibits my relationships- I.e I'm not in one as it affects my confidence incredibly. Any advice on how I can pursue this?
Grace
- 29-Jan-19 @ 2:35 AM
I have one calf considerably larger than the the other due to being born with a club foot which has affected my confidence my whole life, I would love to have corrective surgery and wondered if calf augmentation might be available on the NHS for me?
JDevon
- 20-Jan-19 @ 12:09 AM
@nightowl87 - I know you don't want to hear this, but you have a perfect model's figure, tall, flat-chested and skinny. So many people would die for such a figure. I had no chest either when I was younger, but honestly as you get older you will be so, so thankful as I am. Large boobs make women look matronly and fat as they get older. So, you should be proud of what you have and flaunt it. There are so many women that would kill for your kind of figure.
PinKB
- 17-Jul-18 @ 2:57 PM
I've been bullied all my life about my no boobs and I mean I'm so flat it's unbelievable so much I hate my boobs they are so tiny even my boyfriend says that they are nice but I no for a fact he don't like them I can't look at myself in the mirror I have a shower and I can't look at them they are so horrible I quickly put soap on them and when I am drying myself I quickly hide them I'm mentally drained at the sight of them just sobelieve I would rather cut them off then even touch them look at them horrible things I hate them on my body I'm 5"11 skinny and all flat I hate it I need something doing please
nightowl87
- 17-Jul-18 @ 1:40 AM
I am interested have my penis enlargement I am on NSH
Cutie
- 14-Jun-18 @ 7:05 PM
@MuFfIn - unless you can afford to pay for these operations yourself you'd have to go to your docs to see if you have a valid reason. I'm so sorry you have been bullied, that is so unfair. Be proud of yourself though and hold your head up high. Beauty really does come from within and no matter what your outside looks like, people will always see the beauty in someone who is confident with their flaws <3
Keirabi
- 18-Jan-18 @ 10:48 AM
Hi..I'm currently 16 years old, soon to be turning 17 in April, and over the past couple of years (Possibly 3-4) I've noticed a lot of flaws about myself that have ended up leading to a lot of self confidence problems and such..a lot of these have lead to depression episodes, anxiety, stress and so on. One of the biggest problems is my nose. I despise it with every ounce of myself. I won't lie, but even from my point of view, it's big, a big slant with a bump directly in the middle, which only makes it bigger. My nostrils aren't the smallest. When it comes to pictures, finding a partner, going out with friends, I do what I can't to avoid them by all means necessary (I currently have a partner in long distance relationship, but I refuse to show all of my face due to the fear of him thinking or judging me in any negative way. which is what leads to most of my anxiety half of the time.) There have been cases of where I'd sat alone and cried for hours on end. Bullying was another issue, there were a lot of name callings in the past. Ugly, disgusting, freak, even people pointing out the things I wish they never had, especially with how judgemental people are these days upon appearance..I cover my face all the time. And there are very few people I will actually be willing to show my full face to. This nose issue isn't only because of self consciousness, I've noticed I've the years also that I'm only able to breathe through one nostril at a time, and I suffer from asthma and a LOT of colds/coughs, which can end up putting pressure on my lungs when it's all together, having to put extra energy in breathing properly and triggering my asthma at times. Something else, would be my different sized breasts. It's hard to tell how noticeable it is. But that also worries me.. Do people think I'm weird? Will I be considered even more of a freak because of it? Does it make me inferior to all other women who have a chance? It's very hard to find nice clothes that fit without making it stand out.. Especially underwear and the sort. I'm wanting to know how possible it is to get these sorted out.. Even if it were just the one. And how would I do it..?
MuFfIn
- 17-Jan-18 @ 5:06 PM
Hi, I have lost 13 stone of weight and I have dropped 8 dress sizes through a strict diet and exercise and I have kept it off for nearly 2 years .I'm only 28 and I have been left with alot of loose skin on my tummy arms and legs. I have to wear a special body suit everyday under my clothes to try to hide it, it's causing me to be miserable and very self conscious and it is also very difficult to exercise without strapping it down. Is there anything I can do? I'm scared to go to my GP incase i wont get help and I know I'm going to be devastated. It's making me miserable.
Jen
- 5-Jan-18 @ 11:04 PM
Hi, I've been having severe confidence issues with the shape of my jaw. It is square shaped and I find it unflattering to the point that I won't leave the house at times due to heightened sense of low self esteem. I can't take regular pictures of myself without feeling insecure about the way it is shaped. I have read about procedures in changing the shape of the jaw in order to make it appear more feminine. Is this procedure available on the NHS,given that I am referred by my GP?
Enariell
- 24-Dec-17 @ 1:50 AM
Hello there, I'd like to start by saying that I am an extremely anxious 24 year old woman. I have had hairline issues since I can remember, I never wear it up and have tried numerous hair styles wearing my hair down but I just can't hide it. I never take pictures because I'm that embarrassed about it, I rarely get out of the house and sometimes ring in sick to work if I'm having a bad anxiety/depression day. The first thing I see when I see/meet someone is their hairline and I immediately feel anxious/jealous. I refuse to go swimming because it shows my hairline. My boyfriend has never seen me with wet hair or with my hair up because it's just so embarrassing. Is there anything at all possible on the NHS of having a forehead reduction surgery? This is my last resort as I can't afford the surgery on my own. Thank you so much in advance.
KelLouXo
- 11-Nov-17 @ 10:13 PM
My fave is different on one side to other could they help meive suffered terribly from depression self harm due to it and avoidied all pictures since i was 6
Djm
- 24-Oct-17 @ 9:42 PM
I have a real problem with my teeth or rather my lack off. .I suppose to start with I have always had a terrible fear of the dentist which I got as a child from our butcher of a school dentist. .This dentist has a fb page full of people's horror stories and I don't remember having that fear before then..as time went on that fear meant that I always had to get work carried out under sedation which was becoming harder..However I found a really nice dentist who was willing to give sedation quite freely and I really liked him. .I was 19 when I first went to him with pain from my front tooth which I had broken. .He was very reassuring and said don't worry I won't sort it out and give you a lovely smile back..so the following day I went back was put to sleep and woke to what I now know was 6 temporary front teeth and two weeks later a permanent bridge was fitted. .I was young, frightened and naive and even though I wondered why he had done that and not understanding the consequences I still didn't ask why..That dentist ended up committing suicide in his practice as he had been found guilty of misconduct for claiming for work he hadn't carried out. .I also later found out that he had other problems with drink and a lot of debt. .very sad really but I had always thought he carried out so much work on me on teeth that I wasn't aware had any problems..years later while at a new dentist they said they couldn't believe he did that. .They looked at my records and said there was no reason for that work and that I would start losing all those front teeth. .I can't tell you the shock. .I didn't realise the type of work it entailed and that they had a shelf life. .also serious gum disease had gotten in under the gums and spread round the gum. .Also did just as they said I started loosing my teeth. .At first I had partial denture..devastating for me. .but then eventually all the teeth have gone and the struggle of the full denture has left me hardly able to eat which has left me very underweight with worsening symptoms of my diverticular disease..but mostly for me it is the psychological effect. .It feels disgusting to me,I try not to speak to people close up..I certainly don't kiss anyone and it has destroyed my confidence..I can't eat out at all and so I pretty much avoid everything..I don't smile any more and it has really gotten to me how much I am missing out on..I have 3 disabled adult children to care for and so cannot pay for implants..If I could I would..I feel a little angry that I first got my fear from a school nhs dentist and then went on to receive what was definitely unnecessary treatment that lead to the lose of many of my top teeth and I cannot get dental implants..There is a time limit to sueof 3 yearswhich seems unfair as I didn't know when it was done that this would be the outcome. .and so Iam left in limbo and feeling awful. Do you know if there is any way I could qualify for treatment on the nhs and who to approach as I
nina
- 11-Oct-17 @ 12:48 AM
Hi, when I was a baby I had a corvonious hemangioma on my lip. I had surgery which ended up getting infected and had numerous operations after to help fix the problem. I have been left with a more zig zag scar, than an unnoticeable one, if I hadn't had a trainee surgeon. I have had psychological trauma since, too this day. I am 28 years of age. I even refuse to shave properly, just so it's not that noticeable. Is there any way of getting help with some surgical procedure to help the appearance?
@_jodi_ - such an application can take months and months for this to be addressed through the NHS. They do not consider cosmetic surgery to be priority surgery.
UHH
- 27-Jul-17 @ 3:58 PM
Hi, I am 19 turning 20 in a few months and I have very asymmetrical breasts. This has been something that's been very obvious since a young age and always been/still is a huge insecurity for me. I have contacted doctors for this and they have sent applications for corrective surgery but it has been months now and still nothing. I am slowly losing hope, being in a situation where I cannot afford to correct this problem. This leads me to my next question, can I apply again? Do I give up? Is there anyone I can contact myself about funding? Please help!
_jodi_
- 26-Jul-17 @ 4:48 PM
HUNTER22 - Your Question:
Hi I have recently turned 30 years old and I have been suffereing since the age of 18 was once I started to notice my breasts were small. And even now they re mking my life a living hell. I don't go out. I have a son who is 5 and he doesn't understand why I won't take him swimming or on holiday or anywhere I have to wear a bikini. Its causing major anxciety and depression. Even been bullied of ex boyfriend so don't even want to date anyone and my life just isn't normal as my friends lives are. I won't go to work I just don't feel womanly at all. I wear padded bras daily which give me severe back pain and its just getting me really down. I just waant to feel happy nd confident as my life isn't happy right now. Is there anything I can do about this on the NHS ASAP??? I have put it off for years telling my doctor cuz even showing my doctor is embarrassing for me. Please help. Thank u
---
Our Response:
Many women have small breasts, but breast enhancement is rarely carrried out on the NHS. The NHS will not pay for breast enlargement on the basis of cosmetic grounds. You would have to be able to prove you are suffering significant psychological and/or mental-health issues for a GP to refer you for surgery.
ExploreCosmeticSurgery
- 13-Jul-17 @ 3:10 PM
Hi I have recently turned 30 years old and I have been suffereing since the age of 18 was once I started to notice my breasts were small. And even now they re mking my life a living hell. I don't go out. I have a son who is 5 and he doesn't understand why I won't take him swimming or on holiday or anywhere I have to wear a bikini. Its causing major anxciety and depression. Even been bullied of ex boyfriend so don't even want to date anyone and my life just isn't normal as my friends lives are. I won't go to work I just don't feel womanly at all. I wear padded bras daily which give me severe back pain and its just getting me really down. I just waant to feel happy nd confident as my life isn't happy right now. Is there anything I can do about this on the NHS ASAP??? I have put it off for years telling my doctor cuz even showing my doctor is embarrassing for me. Please help. Thank u
HUNTER22
- 13-Jul-17 @ 12:35 AM
I had a car accident where because the surgeons had to do immediate thoroctomy, and preform open heat cardiac massage as I had hear failure they did a very poor job in realigning the cut, as they didnt expect I would survive. I lost the use of my lower limbs and have to mobilize with crutches. Due to the scar I have a a layer of scar tissuewhich make it absolutely painful for me to walk more than 10 yards. I asked if they could do anything to the scar tissue so I could walk further. The NHS refused as they said this was for cosmetic purposes buta girl had a legs lightened as she wanted to be a model. Several other women had breast enlargement done on the NHS for Psychological trauma. Here I am I just want to had this scar attended to so I can walk without pain and they say no. Especially when they botched the surgery in the first place!
Whyme?
- 5-Jul-17 @ 5:21 PM
Fir - Your Question:
When I was 1 year old I had an accident which cause my thumb to grow deformed. The nail has been hurting everytime it grows I have been hiding it all my life recently 1 person told everyone about my thumb and now I get so many comments. I have felt servelly depressed will nhs correct my thumb make it look normal and let my nail grow without it hurting everytime?
---
Our Response:
You would have to consult your GP regarding this. You will be referred to a specialist if you are in constant pain. However, we cannot predict whether you doctor feels cosmetic surgery should take place.
ExploreCosmeticSurgery
- 3-Jul-17 @ 12:34 PM
When i was 1 year old i had an accident which cause my thumb to grow deformed. The nail has been hurting everytime it grows i have been hiding it all my life recently 1 person told everyone about my thumb and now i get so many comments. I have felt servelly depressed will nhs correct my thumb make it look normal and let my nail grow without it hurting everytime?
Fir
- 3-Jul-17 @ 12:50 AM
Hi, I'm getting really upset with the way my breasts look I'm having to wear padded bras i can't wear a bathing suit or anything pretty.I currently visited my Dr today but he basically didn't have any time for me, my breasts are on the small side I've virtually got no breast tissue and there asymmetrical is there any way that the nhs can help
Upsetmum
- 5-Jun-17 @ 6:40 PM
Hey, I've recently been to see a doctor but he didn't offer much help as he did not think it was something I should be worried about.From as young as the age of 4 I have hated the sight of myself as I have, what my family call, a classic roman nose, even at that ages I hated it soo much it caused me to have anger problems and had to see a child phycologists. I am now 22 and I still hate myself...even more than ever, I cannot allow my self to catch a glimpse of myself in the mirror or I will be reduced to tears, I'm too anxious to leave the house as I feel that people are just looking at me and mocking my nose (I know people aren't even that interested in my nose, but I cannot shake the feeling) it's got to the point that I cannot take my daughter out and have to rely on family, for example I took her to a play area earlier this week, I sucked it up for a few hours till enough was enough I ended up going back to the car and sobbing my heart out for hours and getting angry every time I saw my reflection, the hate I feel for myself is gut wrenching! I know it is silly but I have felt this way since I was 4 and it will never change no matter how hard I have tried. It has caused so many problems in my life, dropping out of college, pushing me to stay in a very abusive relationship, pushing me away from any kind of relationship or friendship I have ever had, it has also cause me to have drug problems in the past, as it was the only way I felt I could forget about the self hate. please let me know what my options could be, I cant take it anymore
?? lmt
- 22-Apr-17 @ 10:15 PM
hi i have pectus excavatum and would like a chest implant how do i go about getting this fixed on the NHS please as its stopping me doing things in life thank you.
bob
- 15-Mar-17 @ 4:14 PM