How Much Does Cosmetic Surgery Cost?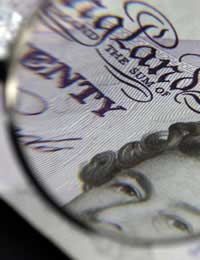 Cosmetic surgery doesn´t come cheap. Whether you want a nose job, boob job or liposuction, you´ll have to pay for it. But remember, price should not be the major factor determining your choice. Other much more important factors should come into play, such as company reputation, choice of surgeon, how often he or she has carried out the procedure you are considering, after-care, the clinic´s track record etc. You are not shopping for a new dress or three-piece suite, this is your body and, ultimately, your life!
Below please find a list of the most popular cosmetic procedures in the UK, along with typical costs for each one listed, both in the UK and abroad. Remember that the actual price will be determined by which part of the country you are living in, the clinic you choose, when you have the procedure carried out, and your own specific needs and special characteristics. Also, keep in mind that plastic surgery outside the UK can be significantly cheaper, but the care can vary greatly from country to country, clinic to clinic. And you probably will not be able to investigate in person before you sign on the dotted line.
Many people who choose to have plastic surgery finance their choice through a number of methods, such as personal loans, taking on second jobs etc. It´s up to you to decide whether the sacrifice is worth it. In many cases, the cost may be bigger than the road to get there!
Here is the list of the most popular procedures, with a brief description of each one and a rough price list:
Breast enlargement: Increasing the size of a woman´s breasts using artificial implants. Cost: anywhere from £3,400 - £5,000 in the UK, slightly under £2,000 abroad.
Breast reduction: A procedure where some of the breast tissue is removed, resulting in smaller breasts. Cost: from £3,500 to £5,500 in the UK, depending on clinic etc, although this is a procedure which can often be carried out for free on the NHS. Expect to pay around £1,600 on up abroad, depending on country.
Breast uplift: Removing skin to make the breasts appear raised and firmer, and repositioning the nipples. Around £3,000 on up in the UK, roughly £1,600 on up abroad.
Eyelid surgery: Working on eyelids so they don´t droop or sag, which in most cases is associated with ageing. Cost: about £2,800 in the UK, available for less than £1,000 abroad.
Facelift: Making the face appear younger by removing excess skin or stretching the skin and in some cases also removing excess fat. Cost: from £4,000 to £6,000 under £2,000 abroad.
Liposuction: This is where excess fat in specific parts of the body is sucked out to result in a more contoured, thinner appearance. Cost: from £1500 in the UK, you can get this procedure for under £500 abroad.Please be aware, however, that this is potentially one of the most dangerous cosmetic operations around if not done correctly.
Nose job: A surgical procedure carried out by a specialist surgeon where the nose is actually reformed or reshaped for maximum aesthetic benefit, although in some cases there are actual physical benefits as well. Cost: from £2,500 to £5,000 in the UK. Expect to pay about £1,500 on up abroad.
Tummy tuck: An operation to give you a tighter stomach which can also reduce the appearance of stretch marks, as some of the skin is actually cut away. Cost: starting from £3,500 in the UK, going down to about £1,600 abroad.
If you decide to have cosmetic surgery, the choice is up to you. But make an informed decision, based on important factors that are critical to your health and future well-being, not one based solely on price! Give yourself the opportunity to interview several surgeons, at least three, and visit clinics in person before committing to anything. And only use surgeons who are members of the British Association of Aesthetic Plastic Surgeons or the equivalent. Doing loads of research beforehand and knowing exactly what to expect can make all the difference.
You might also like...
@Mags: Hi, I think it's really individual. I underwent this type of surgery in June last year. I have family in the Czech Republic that's why I have done my eyelids at Formé clinic in Prague. Healing was without problems. They advised me to limit reading and watching TV for one week. Six days after operation they removed stitches. Their care was really great. I had everything I needed.  I would recommend forme clinic to anyone.
Bella
- 16-Feb-16 @ 8:56 AM
@Am - it is rare that cosmetic surgery is carried out by the NHS, the only way they will consider it is if there is a significant reason that makes it more than just cosmetic i.e if it is affecting your life in any way etc.
Steph
- 6-Mar-15 @ 2:33 PM
Can Lip reduction be done on the NHS?
How longafter having surgery for an Eye lid procedure, Wud i hv to take time off work? And how long is the recovery period................
Mags
- 12-Oct-12 @ 2:42 AM