Is Cosmetic Surgery Cheaper Abroad?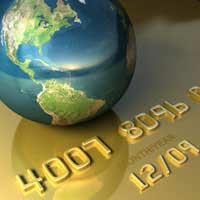 Thousands of people these days seem to be contemplating plastic surgery but paying for even a simple procedure seems beyond the reach of many. To make it more affordable, many people are thinking about having cosmetic surgery abroad. But is going under the knife in an international locale really cheaper?
The simple answer is yes. The more complicated answer, however, is that when it comes to cosmetic surgery, cost-savings should be secondary. The most important questions to consider concern the safety and efficacy of the procedure you want to have carried out.
If you feel confident that you will get good results with no complications abroad, then go for it. If not, it´s better to pay a higher cost and have your surgery at home, where the chances everything will turn out okay are more in your favour, with the quality of surgery and post-surgical care of good quality.
Pros of Having Cosmetic Surgery Abroad
The cost could be significantly cheaper, whether you are having a boob job, facelift, rhinoplasty or liposuction. For example, a breast enlargement operation can cost anywhere from £3,400 - £5,000 in the UK, slightly under £2,000 abroad. Similarly, a breast reduction can cost from £3,500 to £5,500 in the UK, depending on clinic etc, although this is a procedure that can often be carried out for free on the NHS. Expect to pay around £1,600 on up abroad, depending on country.
You can combine having surgery with a relaxing break in a sunny locale, away from the stresses and cares of everyday life. This may be the exotic holiday you have always dreamed about, with an added bonus that not only do you return home with a great tan but also bigger breasts, smaller bum, a facelift etc.
Many people find the stay is so cheap they can afford to take a friend or family member with them for support. So you can treat your mum, best friend or husband to a great trip.
You can have a boob job or liposuction without your friends or hubby ever knowing about it!
Cons of Having Cosmetic Surgery Abroad
You may only meet with the plastic surgeon once - or not at all- before the procedure is actually carried out, therefore not giving you adequate time to do research and prepare.
Many patients find they sign on the dotted line before ever arriving abroad, not knowing what the clinic or surgeon are like. They often feel it´s often too late to change their mind if things seems a bit dodgy when they arrive, although wasting money is a lot better than having a risky operation carried out.
There is a chance your surgeon or some, if not all, of the surgical staff may not speak English.
The standard may be lower. Some internet sites, for example, advertise US-trained surgeons operating at their clinics at significantly lower cost than in the US. Why then, are they not practicing their trade in the US - for more money?
How To Prepare for Plastic Surgery Abroad
If you have decided to take the cheaper option and have cosmetic surgery abroad, don´t rush into it. Follow these steps to make the most of your international experience, and to ensure you are having a safe and successful time while you are there.
Ask others for a personal recommendation. People who have had the same operation at the same clinic already are often the best with which to discuss things.
Do your homework. Know all about the procedure you want so you know what questions to ask.
Try to visit the clinic beforehand. You wouldn´t send your children abroad to a clinic you have never seen before, would you?
Check the surgeon´s qualifications. Make sure they have their country´s equivalent of being a member of the British Association of Aesthetic Plastic Surgeons, a Fellow of the Royal College of Surgeons etc. Verify everything they tell you and discover how many times they have one your specific procedure and what their success and safety rate are. If they don´t like your asking questions, find someone else.
Make sure your surgeon has suitable insurance cover and that you purchase the right medical travel insurance before you go.
Don´t be afraid to walk out if things look wrong. Better waste your money than your life!
Cosmetic surgery always carries specific risks, and the risks are greater when having surgery abroad. If you prepare correctly, you can minimise those risks. It´s all up to you!
You might also like...
I'm looking to have a boob reduction. I have very painful shoulders from an accident at work but its not getting any better. I've asked my doc but they say that they do not do it on the nhs. I have never been happy with my bust as they are big and quiet heavy. I sometimes wish I could just have them took right off.
Suzy
- 1-Aug-18 @ 6:26 PM
I have done my breasts in Czech republic. All the stuff could speak English very well. They explained me everything right before surgery. I could ask all the questions I needed. I got in touch with my surgeon and we agreed on all details. I really could recommend Forme clinic. After my awekening I felt like new person.
Alis
- 10-Mar-16 @ 10:41 AM