Can I Get Penis Enlargement Surgery on the NHS?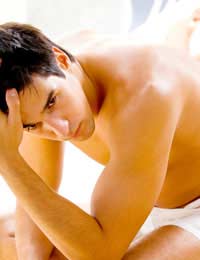 For the majority of men, and some women, size matters. Men who have what they consider to be small penises often suffer feelings of low self-esteem, which can affect them in a variety of ways. Whether they are too self-conscious to undress in front of other men in a gym locker room or too embarrassed to have an intimate relationship with another person, they often perceive the size of their member to be at fault.
Some men believe that increasing the size of their manhood will, ultimately, increase their happiness. But it´s not easy to do. Unfortunately, penis enlargement operations are not proven to work, which is why they are almost exclusively available only privately, and not on the NHS - unless you have a micropenis. So if you want to make your Johnson bigger you better have the cash, which brings up another question: do women prefer men who are tiny and rich, or big and skint? But that´s another story...
What is Normal Penis Size?
The length of an average penis is between 5.1 and 5.9 inches. Interestingly, most penises are about the same size when hard. One problem is that guys see their penis from a different angle, so it appears smaller. Another interesting fact - a woman´s vagina extends to a length of about four inches when aroused, so almost any penis will fill her completely.
As mentioned before, men with micropenises may be eligible for NHS surgery. If your penis measures less than 2.8 inches when flaccid and stretched, ask your GP for a referral to see a urologist. Be aware that this condition only exists when there is not enough testosterone in the body, and is rare. A small penis does not a micropenis make!
What is a Penis Enlargement or Male Enhancement Operation?
The most common one involves slicing through the penile ligament, the one that supports it. It just makes the willy dangle more when not erect. Another method, albeit a disgusting one, involves injecting your own fat into your willy to make it look bulkier. Non-surgical treatments include penile pills, potions, suction devices and ¨penis stretching frames¨, which are worn under trousers. None but the latter appear to have any benefits whatsoever, so be careful.
Do the Operations Work?
There is little evidence to suggest they do. While the surgery may make flaccid penises look a bit bigger, they are the same size as they were when erect, and your potential as a lover is unaffected. In rare cases, penile enlargement procedures have backfired, making the patient unable to ever get an erection again. That´s why funding ops with no proven benefits is not a good choice for the NHS.
What About Other Penis Operations on the NHS?
If your penis is small but perfectly formed, forget it. But if you have other penile or impotence problems that affect your health, caused by cancer, scarring, a too tight foreskin etc, you can probably get a medical operation for free.
The vast majority of men who want penis enlargement ops have normal-sized willies. Men who suffer severe feelings of inadequacy due to their perceived penis size should see their GP for a referral for counselling. Ask to see a psycho-sexual therapist or someone trained in this field. It´s probably all in your mind, not in your pants. Good luck!
You might also like...
I have a micropenis of 3 inches and was wanting a consultation to see what my options would be and what the best course of action would be.
Andrew
- 14-Oct-17 @ 5:39 PM
I need my Penis enlarged so I can wear an External Catheter.I cannot have Anaesthesia because my (LV)T function is only 20% due to Heart Failure nor can I have emeroids taken out. What can I do? I desperately need help with this.
Trebor
- 2-May-17 @ 4:07 PM
After hernia op noticed my penis is at least an inch smaller and keeps retracting I was not told this might happen Can I get it enlarged on the NHS
Streaky
- 18-Apr-17 @ 1:17 PM
I have been very unhappy with my breasts and my tummy for a number of years now and it is really affecting my relationship,I cannot bare for my partner to look at me. I feel so ugly and deformed most people don't understand but it's got to the stage where I don't want to be here anymore as it's really getting me down. I recently tried to get finance to have surgery but that didn't happen so now I'm back to square one. I'm In such a bad place right now it's totally destroying me. I hate myself I can't even bare to look in a mirror. My body is disgusting. I think of how it makes me feel and then I think if this is what I think then my partner must be disgusted to look at me. I want to be able to look at myself without feeling ashamed+disgusted but it seems like it's never meant to be. I can't go on like this much longer it's tearing me apart. This is not a life it's just a mere existence. What is the point to it all when you can't enjoy your life and feel sad ,angry,depressed,suicidal.
pandora
- 13-Mar-17 @ 9:02 PM
Can you ger a penis enlamet and thickin the girth on the nhs
Owl
- 11-Jan-17 @ 8:04 PM