How Can I Afford Cosmetic Surgery?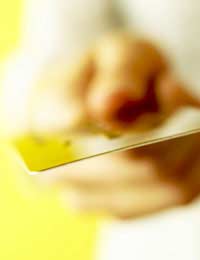 Time was when the majority of people contemplating plastic surgery concluded that the expense made it out of their reach. Not any more - and not because the cost has gone down. More and more people having cosmetic operations are finding creative ways to fund them, often depriving themselves and their families of other luxuries to finance going under the knife.
A recent survey of thousands of people who had cosmetic surgery revealed that most found it difficult to afford plastic surgery, but worth it. One third saved for at least two years before having an operation, a quarter put it on their credit card. One in five borrowed from relatives, a tenth worked a second job and eight percent either spent all their savings or an inheritance. Many chose to forego family holidays and other luxuries in favour of looking better.
The same survey, conducted in 2007, found that the top three cosmetic operations for women were boob jobs, liposuction and nose jobs. If you are thinking about how you could afford cosmetic surgery yourself, here are some ways to pay the bills:
Get it on the NHS
Few people realise that some cosmetic operations are available on the National Health Service. In general, the NHS will not pay for procedures done for cosmetic reasons only. However, if you are suffering undue psychological stress because of what you perceive to be a physical deformity, they may pay.
To do this, you must follow guidelines as set out by your local health authority, and get a referral from your GP. You will then have an assessment with a plastic surgeon as well as a psychiatrist, psychologist or psycho-sexual consultant, depending on your situation. Some procedures which have definite health benefits, such as a breast reduction, are easier to get approved by the NHS than others.
Scrimp and Save
This is perhaps the best way to afford surgery, allowing you not only to put yourself in debt but time to think about whether having plastic surgery is really worth it.
Take on a Second Job
If you can handle the extra work, this isn´t a bad idea. Again, it will give you time to contemplate what you really want without going into debt. And if you change your mind, you can spend the money on a really fab holiday!
Take Out a Loan
Many people do it. In fact, Britons borrowed an estimated £1.4 billion in loans in 2007 to finance plastic surgery, according to research conducted by Abbey Loans. Think long and hard before putting yourself in this situation, especially if you are putting your house or other significant assets at risk. Taking on loads of credit is not always a good idea.
Pay in Installments
This may be a better way, allowing you to pay only what you can really afford, on a monthly plan. tread carefully before going down this route however, and shop around.
Have Surgery Abroad
More and more Britons are travelling abroad to have facelifts, boob jobs and tummy tucks, not only to relatively close places such as Eastern Europe but also the USA and Canada. Often the price of a two-week break for two in some sunny locale, with cosmetic surgery thrown in, is cheaper than having the same procedure done at home. But the downside is that you will not be able to see the clinic or consult with the surgeons before you go. Word of mouth is a good idea in this case, as personal recommendations are always best.
Plastic surgery can work wonders, but be wary of anything that´s too good to be true. A Manchester clinic was criticised recently for rushing people into surgery they didn´t need by offering two-for-one offers, and other clinics have ¨sales¨ that entice people into buying unnecessary procedures. Remember, cheapest care is not always the best, so don´t make decisions based solely on price.
Keep your eyes open and always make sure you only use a surgeon who is a member of the British Association of Aesthetic Plastic Surgeons, The General Medical Council or The British Association of Cosmetic Surgeons. That way you know the quality of care and expertise you are getting is the best.
You might also like...
Hi. Through dramatic weight loss 20 years ago and now age on top, I've been left with an unsightly amount of loose skin. I have tried the gp and have been told they cant help. Due to financial difficulties many years ago, I am unable to obtain credit. I have written many emails asking surgeons to please help and stated that I would pay with a payment plan but have been unsuccessful. Is there any way that the nhs could perform my surgery and take monies from my wages prior to getting them. I do actually work for the nhs. Ive dealt with this for 20 years now and just dont want to go through my life feeling trapped as I do. Unfortunately,daily life always gets in my way of saving.However, my bills all get paid as would any surgery costs if able to help. As I am quite a private person, no one knows of my situation as I feel it is personal. Please can you help or even suggest avenues which I could explore. Thank you
Shah
- 14-Jun-17 @ 5:33 PM
Paige - Your Question:
Hello, I'm 18 and have tuberous breast deformity. I also have severe depression and my breasts make it a lot worst, I can't go to buy clothes or bras without breaking down in the changing room. They make me super self conscious. What can I do? I wish I could learn to love how they are but they make me really depressed.
---
Our Response:
You would have to speak with your GP to see whether you may be considered for cosmetic surgery.
ExploreCosmeticSurgery
- 14-Mar-17 @ 12:58 PM
Hello, I'm 18 and have tuberous breast deformity. I also have severe depression and my breasts make it a lot worst, I can't go to buy clothes or bras without breaking down in the changing room. They make me super self conscious. What can I do? I wish I could learn to love how they are but they make me really depressed..
Paige
- 13-Mar-17 @ 9:40 PM
Hello,my name is Lea. I am a trans-woman and I had my operation 1 year 7 months ago. I don't regret anything regarding that.. But every day I get hassled because my face does still show signs of the past me.. It happens when I'm at work, on the streets in taxis.. You name it.. All I have ever wanted is to feel free to live my life, without all this stigma everyday.. It gets to the stage sometime when I.just want to give up and say.. Was it really worth it.. Happiness if just not ment for me... I get very depressed and life sometimes can be unbearable.. So I guess my question is.. If there anyway I could get my jaw reshaped to match a more feminine shape.. Because all I want really is just to be treated as female nothing more, nothing less.. Just to be treated as everyone else.. Or is my only option is finding £7653 for the cosmetic surgery....
Lea
- 18-Jul-16 @ 8:56 PM
Sam - Your Question:
Hi, I had surgery almost t 5years ago due to domestic violence. My jaw and nose was bad. My jaw would dislocated and my nose was badly bent and had problems breathing through it.The surgeon who did the operation was sacked due to him doing operations on people who did not need the op,also he had my alot of mistakes on people while operating on them. I was offered by different companies to sue the surgeon but choose not to as I saw him as a life saver to me. Since the then am still having alot of problems with my jaw and nose, have asked the the surgeon who has taken over to have at least my nose redone and he's told me that, he can't and he won't because he has got a back log of people to sort out who are more important than me. I feel very down and just wish that nose could look normal again. Sam
---
Our Response:
I am sorry to hear this, but you would have to visit your GP and ask for a referral, especially if you are still having problems.
ExploreCosmeticSurgery
- 12-Jan-16 @ 2:51 PM
Hi, I had surgery almost t 5years ago due to domestic violence.My jaw and nose was bad. My jaw would dislocated and my nose was badly bent and had problems breathing through it.The surgeon who did the operation was sacked due to him doing operations on people who did not need the op,also he had my alot of mistakes on people while operating on them. I was offered by different companies to sue the surgeon but choose not to as I saw him as a life saver to me. Since the then am still having alot of problems with my jaw and nose, have asked the the surgeon who has taken over to have at least my nose redone and he's told me that, he can't and he won't because he has got a back log of people to sort out who are more important than me. I feel very down and just wish that nose could look normal again. Sam
Sam
- 12-Jan-16 @ 12:51 PM