What is Plastic or Cosmetic Surgery?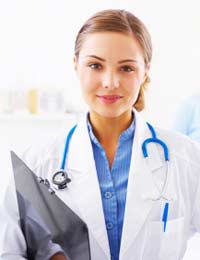 Plastic or cosmetic surgery is a way of enhancing your looks through surgical procedures. It deals with the reconstruction or reshaping of the face or body to either correct a deformity due to accident or disease, or simply to make it look better for cosmetic reasons. Plastic surgery today is available for a wide range of body parts, including breasts, face, tummy, arms, legs and even the back!
Why Have Plastic Surgery?
Since time immemorial, human beings´ looks have played an important part in our lives. Most people give lip service to the credo that beauty is only skin deep, but in reality we often judge people by their appearance. It´s no surprise, then, that so many people in today´s society are choosing to change their looks through artificial means.
In a recent survey, women said they wanted to have cosmetic surgery to gain confidence, look younger, and be more alluring to the opposite sex, in that order. Interestingly, a large proportion were scared the operation would go wrong or they would be left with scarring, and many wanted to keep the surgery a secret! Kind of hard when you go from an A-cup to a double G-cup overnight...
What Are the Most Popular Plastic Surgery Procedures?
For women, the answer is obvious. The most popular procedures are boob jobs, breast uplifts, breast reductions, liposuction and tummy tucks. Other procedures also rank up there, such as cosmetic gynaecology, nose jobs, eye bag removal and neck and face lifts.
Men often want their noses or ears reshaped, eye bag removal, face and neck lifts and lipo. Some men also opt for chest reduction and penis enlargements. And people of both sexes go for non-surgical treatments, such as dermal fillers, skin peels, laser hair removal and thread vein removal. The industry is soaring. In fact, a new study conducted by the American Society of Plastic Surgeons found that by 2015, one in five Yanks will have had plastic surgery. And the UK is not far behind!
If you decide to go down this route, it´s your choice. But whatever procedure you go for, don´t forget that choosing the right plastic surgeon is incredibly important. Only use one who is Board certified and preferably a member of the British Association of Aesthetic Plastic Surgeons, or BAAPS. Your life could depend on it.
Are there Alternatives to Plastic Surgery?
Of course there are. Plastic surgery can be a lifesaver when it comes to correcting a deformity or making repairs following an accident, injury or disease. But in many cases, a good diet and exercise can replace the need for liposuction, tummy tucks and other procedures.
Another option that is considerably easier and cheaper is investing in non-surgical techniques, such as Botox, chemical peels and microdermabrasion. Sometimes a good manicure or haircut is all you need to look - and feel - better!
Yet a third option is accepting growing old gracefully, and concentrating on your myriad positive attributes instead of spending time - and money - seeking to correct those perceived by the media in particular as being negative. We can´t all be born looking like Kate Moss or Liz Hurley or with bodies like artificially enhanced Pamela Anderson or Jordan, so accept your limitations and get on with your life.
Everyone is different. We are all born looking different, and we are all unique. Before undertaking any type of cosmetic surgery think carefully. It may be that a different outlook on life is all that is needed to make you feel better about yourself, and have others relate better to you.
You might also like...