Recuperate Properly Following Cosmetic Surgery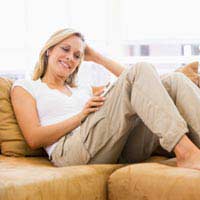 No matter what type of cosmetic surgery you have, it's important to allow yourself enough time to recover properly. Rushing things or not following your surgeon's after-care instructions can only lead to complications, and in some cases, the end result will not be what you had in mind.
How long it will take to recover depends primarily on what type of procedure you had done, as well as other factors such as your age and general health. Your own pain threshold could also play a role, as could how careful and attentive you are to your own post-operative care.
Type of Procedure
While there are no hard and fast rules about how long recovery from cosmetic surgery takes, the type of procedure will usually dictate the amount of pain felt, at the very least.
Facial operations normally entail the smallest amount of pain, while any type of operation where the muscles are tightened – such as a tummy tuck – are the most painful. Something such as liposuction is right in the middle.
Many people choose to have multiple procedures done at the same time – such as a tummy tuck and a breast augmentation – which means that the recovery period will, naturally, be longer. But with the right post-operative care, your recovery should be as speedy and easy as possible.
Top Tips for a Healthy Recovery
Follow these tips to make your post-surgery recovery the best it can be:
Adhere to your surgeon's post-operative instructions. Make sure you do exactly what your surgeon tells you to do, whether that means wearing compression garments, staying out of the sun and/or using suncream, or applying antiseptic ointment. Don't miss ANY follow-up appointments.
Avoid strenuous exercise until your surgeon says you're ready. Don't assume that just because you are fit and healthy that you can jump right back into your own lifestyle. Take the time to allow your body to recover completely before doing anything foolish.
Take time to rest. You have been through a lot, and your body – and/or your face – needs time to rest in order to heal properly. Don't rush it.
Eat properly. Making sure you have the right diet – and plenty of liquids – will help speed up the healing process.
Avoid smoking, drinking alcohol, or taking aspirin or other anti-inflammatory medications while you are recovering. Your doctor can advise what painkillers are suitable for you. Minimise swelling with ice packs and cold compresses.
Have realistic expectations. We pin a lot of hopes on plastic surgery, but if your expectations are not realistic you'll be disappointed. Getting overly emotional will only backfire in the end. Know what you're getting into before you sign up, and expect the possible – not the improbable.
Depression Following Cosmetic Surgery
Keep in mind that depression is not uncommon following cosmetic surgery. The anticipation of the surgery combined with the worry about the end result can conspire together to make people feel anxious and upset.
The fact that you will be on medications, have perhaps had general anaesthesia, and gone through some degree of pain can all add to an overall feeling of apprehension, and many people experience depression as a result.
In addition, some people worry about the financial implications of the surgery, as well as what they will tell friends, family and colleagues once it's all over. Some people even feel guilty about having a cosmetic procedure, thinking they could have put their money to less selfish use.
Take time to unwind and think about your situation, and realise that a bit of uncertainty is entirely normal. Allow yourself the space to get used to the new you, and don't be too hard on yourself.
Recovering from plastic surgery is a time that can be strenuous, on both mind and body. You've made a big decision, and soon you'll be able to reap the rewards – although it might all take a little getting used to.
You might also like...