Am I Ready for Plastic Surgery?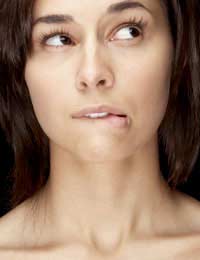 Going under the knife for purely cosmetic reasons is an enormous step. Don't go into it unprepared. Having realistic expectations are key, as is finding surgeons who will talk through all the pros and cons with you and help you make an informed decision about how to achieve the goals you want.
The first step, however, is deciding whether plastic surgery is really right for you. It's no use taking the leap if you're not really ready for it. But how do you know if you are?
Questions to Ask Yourself First
Take time to think about why you want plastic surgery. Do you think it will change your life for the better? This isn't always the case, even for people who are delighted with the physical results. If things stay the same - or even get worse - can you handle the change? Also think about:
What do you expect to gain from an altered or a ¨better¨appearance? Do you hope to get a better job, find love or have a more interesting circle of friends? Happiness is achieved, and sustained, by your frame of mind. Will a smaller nose or bigger breasts really provide you with the happiness you are searching for?
What are the chances that surgery will give you the appearance you want? You cannot expect to walk into an operating theatre with a body like Roseanne Barr and walk out looking like Jordan. If you think a nip and tuck will dramatically alter the way you look, thing again. In most cases, sadly, it won't.
Do you want to spend a significant portion of your savings - or perhaps even go into debt - on changing your appearance? If you're feeling down and out, maybe a new car or a cruise in the Bahamas will give you the uplift you really need...
Six Signs You're Ready for Plastic Surgery
If you've decided to go ahead and have surgery, make sure you´re ready by asking yourself the following questions:
I know what I want. Whether you're having a facelift, liposuction or just a spot of Botox, being focussed and definite about what you want is key.
I've done all my research. Knowing what your procedure entails will help you before, during and after the treatment.
I have realistic expectations. If you're approaching 70, don't expect a facelift will turn you into a fresh-faced teenager again. Believe it or not, even cosmetic surgery is about making the most of what you have. Keep it real.
I'm doing it all for myself. It's no use thinking that bigger breasts will make your husband love you more, or that a slimmer tummy will make you more popular at the gym. Do it for yourself, baby.
I´ve sorted out all the financial implications. If having a breast implant means selling your house and living in a tent, don´t do it.
I have a good network of support. It´s important to have friends, family members and colleagues who are supportive of your choices and will be there when you need them. Don´t underestimate the importance of a good support network.
Plastic surgery is not something to be entered into lightly, and people with the best results are those who do their research, find the right surgeon and have realistic expectations. It is a branch of medicine that, in the vast majority of cases, should enhance one´s life, not radically change it. For some people, diet and exercise can be an even better, and more permanent, option.
Investigate what is available to you and make sure that surgery is what you really want and that you emotionally, financically and physically ready for it before taking this crucial step. For many people, once you do there is no going back...
You might also like...