Impartial Plastic Surgery Advice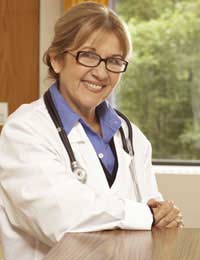 If you are even remotely considering having cosmetic surgery, finding out what is right for you is crucial. Take time to decide what you want, and whether you really want anything at all! Making an informed choice is what it's all about, so research not only the surgeon but the clinic and the procedure thoroughly as well before having any type of surgery whatsoever. Getting impartial advice is paramount, so do all you can to ensure you have all the knowledge at hand before jumping in. Good luck!
The Do´s of Getting Impartial Advice
Do ask your GP for a referral. Not only does he or she have your best interest at heart, but also has the ability to pass on your medical records to your chosen surgeon. Unfortunately, a recent study conducted by Which? discovered that only one in eight people consult with their GP before going down this route.
Do choose the right surgeon. Make sure you only use a surgeon who is a member of the British Association of Aesthetic Plastic Surgeons, The General Medical Council or The British Association of Cosmetic Surgeons.
Do write to the Department of Health in the UK if you are considering having breast implants. They have produced a booklet that outlines this procedure, and produce booklets that provide information on other procedures as well. Look online for details.
Do contact the British Association of Otolaryngologists/Head & Neck Surgeons if you would like more information on plastic surgery performed by ENT, or ear, nose and throat surgeons.
Do check if your surgeon has the right credentials. Apart from verifying what they say and checking references, you can also contact the Independent Health Care Forum and ask for their guide detailing standards all cosmetic surgeons must meet.
Do rely on word of mouth, and trust your gut instincts. If someone you know has had a good experience with a specific surgeon and you too are pleased with the results, that's the best recommendation around. Talk to your friends who have had similar procedures carried out and see what has worked for them.
Do trust your gut instinct. If someone has all the right credentials but you feel something isn't right, go somewhere else.
The Don'ts of Getting Impartial Advice
Don't rely on surgeons who spend tons of cash advertising their services online or through paid advertisements in magazines and newspapers.
Don't trust surgeons who suggest excessive procedures. If you visit a clinic to discuss having a facelift and come out discovering that you also ¨need¨ a breast lift, liposuction and abdominoplasty, or tummy tuck, then it's time to go somewhere else.
Don't base your decision on cost alone. When it comes to irreversibly changing your body, price certainly isn't everything.
Don't place all your eggs in one basket. Shop around. The best recommendation is to have full consultations with at least three different clinics before making a final decision. Take notes and look back to compare.
Don't have unrealistic expectations. It's one thing to get advice; it's another to believe that a surgeon can make you look like Liz Hurley if you currently look like Lucille Ball. Know what to expect.
When it comes to plastic surgery, being informed is what it´s all about. Unfortunately, these days the headlines are full of cosmetic cowboy surgeons who will do anything to ensnare patients. That's why doing your homework is so important when you are deciding what to do. After all, it´s YOUR body, YOUR face, YOUR life and you deserve the best.
You might also like...
Hi I wonder if you can help me I Need some Advice, I'm going in to have my 2nd boob job on Tuesday current implants 250cc - C cup my new implants 600cc aiming to be a Large Ecup will these give me this size roughly or will they be much bigger natural size Bcup height 5'6 weight 10stone
Mermaid
- 6-Nov-14 @ 11:01 AM