Reducing Appearance of Scars After Cosmetic Surgery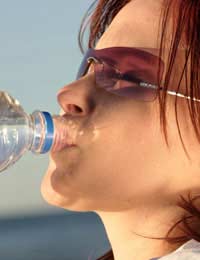 Having cosmetic surgery is a delicate operation requiring a skilled surgeon, with the end result being to look younger, fresher and better. Nobody wants to be left with tell-tale scars that either give the game away, or make you look worse than you originally did.
Luckily, cosmetic surgery has evolved to the extent that many scars that would have been obvious 10 or 15 years ago are no longer visible. Surgeons have learnt how to cleverly hide incision lines behind ears and hairlines, under eyelid folds and around the natural line of the areola.
Unfortunately, wherever there is damage to the skin there is the chance that scarring will result, no matter the skill level of your surgeon. Luckily, however, there are tried-and-tested ways to minimise scarring.
Why We Get Scars
Scarring is simply scar tissue left on top of damaged tissue following either surgery or an injury, after it has gone through the healing process. Interestingly, humans can get scars both inside and outside their bodies.
It is an obvious fact that scar tissue will form on your outer skin following an accident. What is less known is that we also get scars internally – people with heart disease, for example, will get scarring on their heart.
How much scarring we get will depend on a variety of factors. The type of skin you have, your ethnic background and age, and the depth, size and location of the injury or surgery will all play a role.
Scars often shrink as we get older, but that's small consolation for those who have plastic surgery intending to look better and end up looking worse than they did before they set out. You can, however, reduce the appearance of scarring by following a few simple rules.
Reducing the Appearance of Scarring
Here are some top tips to help prevent unsightly scarring as the result of plastic surgery:
Follow your surgeon's after-care instructions. If you are told to change your dressings regularly for three weeks and stay out of the sun, do exactly that. Don't think you can reinvent instructions to suit your lifestyle. If you aren't ready to follow them, you aren't ready for plastic surgery.
Don't smoke or drink excessive alcohol. Studies have shown that smoking can increase your risk of scarring and impede healing, while drinking dehydrates you and makes your skin lose a lot of its elasticity.
Drink plenty of water. It is important to keep your skin as hydrated as possible following surgery to keep your skin elasticity, so drink up! At least eight glasses of water a day is recommended.
Eat healthily. Eating well and consuming a lot of protein before and after surgery is important, as protein helps your skin to heal. If you are vegetarian, consume lots of eggs, cheese, fish and/or soy products.
Lose that extra poundage. Fat under your skin may make it harder for your surgeon to close incisions properly, which could lead to more scarring.
Keep out of the sun. The last thing you need is a sunburn on already sensitive skin, which can be more sensitive to the dangerous UV rays than normal. Ad you may not want to use irritating suncream products, it's best to avoid the sun completely for a while.
Have a massage. Research has shown that some massage techniques can help prevent buildup of scar tissue. This will depend, however, on what procedure you have had done and where, so ask your surgeon first.
Keep in mind that some individuals, especially those with darker skin, are prone to keloid scarring, which has a different texture and colour than other types of scarring, and often reoccurs. If you are prone to keloid scarring or your surgeon advises you that keloid scarring may occur after your surgery, it might be a good idea not to have that surgery in the first place.
If you choose to have cosmetic surgery, the last thing you want to happen is to be left with unsightly scars. Getting a Board-certified and licensed surgeon will make a huge difference. A little forethought and a bit of research can also help prevent long-term scarring and make you happier with the outcome of your surgery. Above all else, be sensible!
You might also like...