What to Do When Plastic Surgery Goes Wrong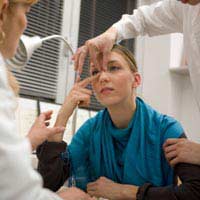 It's everyone's worst nightmare: you visit a reputable surgeon for a nose job, and come out with a beak bigger and more crooked than your old one. Or you spend years saving your hard-earned cash for a breast augmentation operation, and once the bandages come off, you discover that one breast is considerably larger than the other.
Plastic surgery that goes wrong is relatively uncommon, but it does happen. Luckily, there are ways to minimise the likelihood of it happening, and also ways to deal with it once it does.
If you are thinking about having plastic surgery, or if your own procedure has gone all pear-shaped, then read on...
Preventative Medicine
Here are some ways to make sure you get what you want:
Do your research. Make sure you know what you are getting into before you start, and that you choose a procedure that is suitable for your own individual situation. If you have a tiny frame and are 4ft 11in tall, then enlarging your A-cup breasts to a JJ cup may not be the best idea.
Find a good surgeon. Always use a surgeon who is certified by the British Association of Aesthetic Plastic Surgeons (BAAPS) or its equivalent, and ask to see before and after photos of the work they have performed. Check references, and make sure they have done the procedure you want done countless times before. Don't go with someone because they cost less. You could end up regretting it for the rest of your life.

Have realistic expectations. If you're 65, cosmetic surgery could make you appear younger and healthier. But don't expect it to make you look 20 again. It won't.
Take time to recuperate properly. Planning a round-the-world trip three days after having liposuction is not a good idea. Ask your surgeon what the recuperation period will be like, and plan accordingly.
Follow all after-care instructions. Things can go wrong if you ignore the after-care your surgeon recommends. And that means sticking to all follow-up appointments.
When It's All Gone Wrong
Sometimes, despite our best intentions and those of our surgeon, things don't go as smoothly as planned. Common complications of plastic surgery can include infection, mild scarring and bruising. Less common ones include sever scarring, burns and disfigurement, or you may simply be dissatisfied with how you look.
If you are unhappy, follow these steps to get a better outcome:
Discuss the surgery with your surgeon. In some cases, surgery takes longer to settle than anticipated. That bruising you see may settle down in another week, so talk with your surgeon about what to expect. If there really is a problem – such as asymmetrical breasts following augmentation – another operation may fix it.
If you get no joy from your surgeon, take the matter up with the hospital or clinic. Clinics and hospitals that engage in either laser or more invasive surgery have to be registered with the Healthcare Commission, and if there is a proven case that they are not up to their standards, the Commission can take action against them.
If you think you can prove that medical negligence or incompetence was at fault on the part of the surgeon or the clinic or hospital, speak to solicitor who specialises in medical malpractice. To make sure you get only the best solicitor, he or she should be registered with the Law Society's Clinical Negligence Accreditation Scheme.
Plastic surgery, when done properly, is one way to improve your self-esteem if you feel that you are not looking your best. If you research your surgeon, understand the procedure, have realistic expectations from the very beginning and allow yourself a full recovery period, hopefully nothing will go wrong.
If it does, however, there are legal steps you can take to try and put things right. Then again, you might just choose to be happy with the way you are, and not put your health – and your future – in the hands of someone else.
You might also like...