How Do I Find a Good Plastic Surgeon?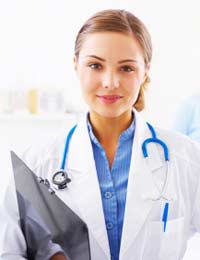 If you are even thinking about having plastic surgery, the first thing you need is a good surgeon. After all, he or she will be responsible for changes to your face or body that may stay with you for the rest of your life. Don't leave it up to chance - locating the right person is crucial to ensuring that you get the results you want. And, unfortunately, using the wrong one can leave you with scars, both physical and emotional ones, that can haunt you long after the surgery has healed.
Top Tips for Finding the Best Surgeon
Talk to your GP and see if they can refer you to someone. Your doctor not only has your best interest at heart with no underlying financial motives, but also knows your medical history. Alternatively, get the name of people who are members of The General Medical Council, the British Association of Aesthetic Plastic Surgeons, or BAAPS, or The British Association of Cosmetic Surgeons.
Check and double-check qualifications. Contact all references and verify the credentials they supply you with. Don't take everything at face value!
Ask for a personal recommendation from someone you trust who has had surgery you find convincing. Word of mouth can often be the best method to find the best person.
Stay on Your Guard
Don't believe everything you hear, and maintain a healthy scepticism. Ads in magazines or online often rely on false persuasiveness more than real qualifications and results.
Check results. Often doctors display only the outstanding results achieved so far on their websites or in their offices, not the botched jobs or run-of-the-mill nose jobs. Make sure you dig a little deeper and don't believe everything they say without doing some homework first.
Book more than a single consultation with surgeons or with at least three so you can compare what they have to offer. Free initial consultations with a nurse or PR person are usually available, also have one with the person who is actually carrying out the procedure.
Ask, Ask and Ask Again
Ask lots of questions and jot everything down. You should compare the results of all consultations at a later date, so making sure you remember every aspect of the conversation is crucial.
Avoid the temptation to get carried away. Surgeons who suggest that you need a lot more surgery than you bargained for are to be avoided. If you have booked a consultation to discuss a nose job and leave to discover that you also need a boob job, tummy tuck and facelift, go see someone else.
Cost-Savings Aren't Everything
Don't base your final decision on price. You know how it feels when you buy a bargain dress because it cost less than the one you are really in love with, and then you end up never wearing it - or it rips the first time you do?
Finding a good surgeon is one of the most fundamental aspects of having successful plastic surgery. Don't leave it up to chance and simply hope for the best. Do your research and find the right person for you. In the long run, you'll be more than glad you did. Good luck!
You might also like...