Cosmetic and Reconstructive Surgery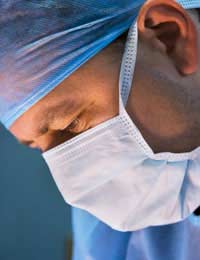 When thinking about cosmetic surgery, one rarely thinks about reconstructive surgery. Yet in many cases, the two are part and parcel of the same thing. However, there are significant differences that set them apart...
Cosmetic and reconstructive surgery have different goals. Cosmetic surgery is designed to enhance a patient´s looks, to bring back confidence and self-esteem, whether through a nose job, facelift, liposuction or variety of other plastic procedures. Reconstructive surgery, however, exists primarily to correct an abnormality, caused by either an accident, birth defect, injury, infection etc.
Generally, this type of surgery is designed to improve or to restore normal function that has either been lost or never existed, although it can also be to give patients a more ¨normal¨ appearance.
Who Has Cosmetic Surgery?
Cosmetic surgery is any surgery that is done purely to enhance a person´s self-esteem, but not that which is correcting an abnormality. Nose jobs, breast uplifts and facelifts generally fall into this category, although one could argue that in some cases the procedures are simple corrections! Cosmetic surgery is usually performed by cosmetic or plastic surgeons.
Who Has Reconstructive Surgery?
Broadly speaking, there are two types of patients who go in for this type of surgery. The first is those who suffer from congenital abnormalities, or birth defects. That can be anything from being born with a cleft palate to a third nipple or extra limb. The second type are called acquired deformities, which can come about as the result of disease, accident, or in some cases, ageing. Procedures that would fall into this category include burn patients or those with tumours, and can also be older people with droopy eyelids that impair their vision, or who have partial facial paralysis that requires a facelift. It can also be women who need a breast reduction due to genetics. So, you can see, there is some crossover between the two types of surgeries.
Reconstructive surgery is not only performed by cosmetic or plastic surgeons. As the goal is to restore the body or face´s form and function, other types of surgeons are often involved. They can include general surgeons, gynaecological surgeons, paediatric surgeons etc. Qualified professionals in a chose field who are skilled in the art of transforming people´s bodies, and thus their lives.
Isn´t There any Overlap?
Of course there is. Some procedures tend to fall into both categories, which makes it even more confusing! Breast operations due to cancer, for example, can be classified in some cases as reconstructive surgery done for cosmetic reasons. But remember, the goal of reconstructive surgery is to restore normal appearance and function.
People who undergo certain traumas, injury or illness can benefit from reconstructive surgery, with qualified reconstructive and plastic surgeons at hand to do the best job possible. Often, like with pure cosmetic surgery, it can significantly change an individual´s life, making them feel better about themselves and, in some cases, restoring normal function that the vast majority of us take for granted.
You might also like...
It's really great that we have such great surgeons, who are able to do reconstructive surgery. It makes me breathless to see their work. I met one great surgeon too - in Prague. Dr. Mertan was my surgeon. I underwent breast lift and reduction. He helped me a lot. I had problems with my back because of really heavy breasts. My physical condition is now much better.
Eve
- 18-Apr-16 @ 12:01 PM
A couple of years ago i under went reconstructive surgery ( left ear ) , on merseyside . and i can't believe you characters ( consultants ) are being taken seriously . in my case the missing bit of ear was constructed but then left flat in the form of an ( boxers ear ) . now i'm know expert it was that shape anyway pre - op . me personally i've never laught so much in all my life . because the treatments you lot dish out are rubbish , also the characters i saw in ( nhs / private sector ) were about as useful as ( p i p implants ) . Thanks
scalpels with boxing
- 20-Aug-13 @ 2:54 PM