What is Neck Lift Surgery?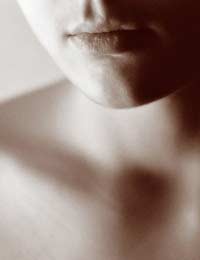 Nobody wants to be called a turkey neck, but as time takes over most of us have necks that start to droop and sag with age. Often necks sag at a faster rate than the face, making people appear older than they actually are. If you're worried about your neck, you may consider doing what actress Barbara Windsor has done: have a platysmaplasty, or neck lift operation. If this cosmetic surgery was good enough for Babs, it could be good enough for you! Alternatively, you could always invest in a good scarf...
What is Neck Lift Surgery?
An operation where the skin of the neck is tightened and some may be taken away, as well as underlying tissues. This makes the neck appear more youthful and fresher. Some people opt for a combined neck lift/facelift, while others have liposuction at the same time. Cuts are made in front of and behind the ear all the way to the hairline, while liposuction may take place to improve the appearance of the jaw.
How Long Does a Neck Lift Operation Take?
Neck lifts usually take from two-three hours, and are preformed under general anaesthesia with an overnight stay in hospital.
What Are the Risks of a Neck Lift?
The risks are several. You may not be pleased with the outcome, you may get an infection, and in some cases people need subsequent operations. But the majority of people who have the op are happy with the results, saying they can wear more revealing clothing and look and feel younger. Patients' age, skin type and general condition are all factors which determine, in part, the success of this operation.
What About the Recovery Period?
The recovery period, as you may expect, is not entirely easy. You should be able to return to work in two-three weeks and may experience swelling and bruising for a few days as well as visible scars, which may take up to two years to fade away quickly, and you may feel some tingling or a numbing sensation. Your stitches will be taken out in about a week, at which time the surgeon will check your progress. Refrain from sports or physical exercise for at least three weeks. The full recovery from this procedure can be half a year.
Who is Not a Candidate for a Neck Lift?
People who smoke often cannot have this operation. If you smoke, inform your surgeon who will ask you to stop smoking at least two weeks prior to the op, if not more. Pregnant or breastfeeding women should not have this procedure done, as well as people taking certain medication or who have certain illnesses. You will need to discuss your medical history in depth with your surgeon beforehand.
How Much Does a Neck Lift Cost?
A neck lift can cost £4,000 and more, depending on the clinic you choose, the area of the country you live in and other factors.
If you are considering having a neck lift, keep in mind that it is major plastic surgery and not a decision to be taken lightly. Be sure that your surgeon is a member of the British Association of Aesthetic Plastic Surgeons and find out everything you need to know before you go ahead with the procedure. People who have the best results are those who are well informed from the very beginning.
You might also like...