What is Lip Reduction?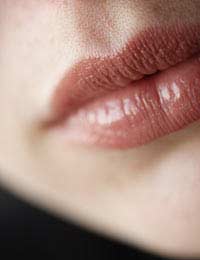 Most people wanting plastic surgery on their mouths choose lip augmentation to accent the fullness of their lips and give them the perfect smile. Yet some people have the opposite problem: they have lips they consider to be too large, and so opt to have their size reduced. This is a fairly simple procedure that can be done as walk-in surgery. It can be applied to one or both lips, depending on the individual's desires.
What Does Lip Reduction Entail?
The operation usually takes about 45 minutes. Using local anaesthesia, your surgeon will make an incision inside your lip then cut out a line of skin from one lip or both, depending on your needs. This will make your lips smaller and, hopefully, fit in better with your face. This procedure is also used as correction for lips that droop downwards or seem to have a permanent frown.
Make sure you discuss with your surgeon your exact specifications for this operation. If your lips are not made small enough it is easy to work on them again; it is more difficult to enlarge them if the surgeon makes them too tiny. Always use a surgeon accredited by the British Association of Aesthetic Plastic Surgeons (BAAPS).
What About the Recovery Period?
Swelling and bruising is to be expected for a few weeks at least. It's good idea to refrain from contact sports for up to eight weeks, and you will need to sleep with your head elevated on two pillows for at least two weeks following surgery. If you experience any excess pain, discomfort, unusual-looking pus or anything else at all unusual following the operation, see your doctor or surgeon at once.
What are the Risks?
Some people experience numbness of the lips following the operation. While this usually wears off quickly, in some cases it is permanent. You may also have lip asymmetry or get some lumpy tissue or too much scar tissue, and may experience an allergic reaction, haematoma (excessive bleeding under the skin) or seroma (excess fluid-build-up). Believe it or not, because of the medication used there is also a slight risk you will lose eyebrows and eyelashes!
Please be aware that you will not see the final results of this operation until around three months following the procedure. As your lips will experience some degree of swelling, from mild to extreme, do not assume they will stay that way! Patience is the key, and most people are happy with the final result. Keep in mind that the end result is usually permanent, unless you have more surgery.
How Much Does Lip Reduction Cost?
The cost will fluctuate depending on where you are having this surgery performed and what type of anaesthesia you use. Expect to pay anywhere from £2,500 on up. Many people who choose to have this operation carried out combine it with other non-surgical procedures such as a chemical peel on the face or Botox cosmetic injections, so the price is even more expensive.
Lip reduction surgery is elective cosmetic surgery, so weigh up the pros and cons before embarking on this route. Then, pucker up!
You might also like...
@none - we can't really advise you on this I'm afraid, you would have to seek this advice from a cosmetic surgeon.
ExploreCosmeticSurgery
- 10-Jun-15 @ 2:08 PM
I had lip reduction on both lips about two years ago but now feel that I may benefit from a further reduction of my lips. I would be much obliged if you could give me your advice about this matter.
none
- 8-Jun-15 @ 10:57 PM
I had lip reduction surgery 7months ago but sometimes swelling and assymetry. when will the end result seen?/
hack
- 16-Sep-14 @ 9:40 AM