Is a Hair Transplant for You?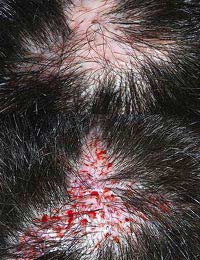 When people begin to lose their hair, the effects can be devastating, both emotionally and psychologically. Both men and women tend to perceive hair loss as a sign of lost youth and beauty, and many people find it hard to cope with what they see as an "imperfection".
It's no surprise, therefore, that so many people turn to hair transplant surgery as a way to solve the problem of hair loss, whether it is just a receding hairline, or a bald patch at the back.
Unfortunately, not everyone is a prime candidate for hair loss surgery, as what works well on one individual may not be suitable for someone else. So how do you know if a hair transplant is right for you?
Try Other Methods First
A hair transplant is a bit of a drastic step, and you are well advised to try other methods to regain your lost hair first. Different types of medication are on the market for both men and women, which often produce good results. Women in particular should try hormone therapy first, if that is the reason they are losing hair. Your doctor can do tests to determine the cause.
If medication has failed, then a consultation with a hair transplant surgeon could be the next step. According to experts, most people have enough donor hair left on their heads to carry out at least one hair transplant. The hair must also be thick enough to produce good results when transplanted.
It is vital, however, to keep realistic expectations when you visit the hair transplant surgeon. If you have a large bald spot on the back of your head, don't expect to look like you did during your long-haired hippy days in the 1960s. You won't.
Who's a Candidate?
Here are some of the characteristics of people who will respond well to hair transplant surgery. To be a candidate, you must:
Have a good supply of appropriate donor hair
Have not experienced drastic hair loss early on
Be healthy and free of conditions that will make you lose your hair, such as an auto-immune disorder or genetic alopecia
Be old enough so that the surgeon can determine your pattern of hair loss. If you are too young, it can be difficult ascertain how your loss will progress
Have realistic expectations from the outcome
How it Works
A hair transplant is a lot like gardening. When you garden, you are transplanting bulbs to an area without flowers, so they will bloom again. With hair, you are transplanting donor hair from fertile areas, or bald-resistant hair follicles, to the balding parts of the head.
The process can be a laborious one, taking several hours at a time. The good news is that bald-resistant follicles will remain bald-resistant, no matter what part of the head they are transplanted to.
When done right, a hair transplant looks completely natural, so that nobody will notice you have had the procedure carried out (unlike the old hair plugs of yesteryear). When done incorrectly, however, the end result can be less than convincing.
Happy with the Results
Hair loss can affect an individual's confidence and self-esteem, and many people actively seek solutions when they begin to notice some hair loss. A hair transplant is a big step, but most people who take it are satisfied with the outcome, and more often then not return for more sessions.
If you are interested in having a hair transplant, make sure you use only an accredited, licenced and qualified surgeon who has done the procedure countless times before.
Some people find that they become preoccupied with their hair loss, even it is relatively minor. In that case, the issue might be more psychological than physiological, and you might be a more suitable candidate for counselling instead.
You might also like...