What is Twilight Surgery?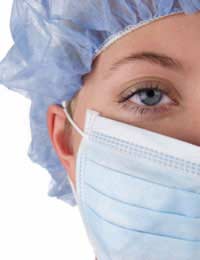 It sounds like something straight out of the Twilight Zone. Patients in hospitals around the country are undergoing plastic surgery while they are still awake. But while it may sound shocking, the benefits of twilight surgery are many, particularly for several specific cosmetic procedures. If you have the stomach for it, it may be right for you.
What Exactly Is Twilight Surgery?
Twilight surgery is surgery performed while the patient is under heavy sedation but often still awake, while a local anaesthetic is administered so that the patient is unable to feel a thing. There are several additional benefits as well as pain relief: patients do not run the risk of usual complications associated with having general anaesthesia, and they can move while the operation is being carried out. Some drift off into a light sleep and appear to be seemingly unconscious, while others can actually chat during the op but awake with no memory of it at all.
For some cosmetic surgery procedures, such as a facelift, twilight surgery is a plus as the surgeon can ask the patients to smile and frown during the op, thus checking the motion of wrinkles and, eventually, achieving better results. For other operations, such as a breast enlargement, the general consensus is that twilight surgery is not a good idea, although some clinics in the UK do perform breast operations as twilight surgery.
People choose this type of surgery for a variety of reasons, either because their surgeon recommends it, they do not want the risks associated with general anaesthesia, or they want to feel more in control while they are being operated on. While some of the same drugs are administered for both general anaesthesia and for twilight, the latter requires much smaller doses, given either intravenously or as a gas. The result is usually complete anxiety and pain relief as well as eventual amnesia. Most people are usually given some sort of tranquillizer before being sedated to make them feel even more calm and ready for surgery.
What Cosmetic Surgery Can Be Done as Twilight Surgery?
Facelifts, rhinoplasty (nose job), some types of tummy tucks and liposuction are the most common, while breast enlargements are sometimes carried out in this manner, depending on surgeon (see above). Always use a surgeon accredited with the British Association of Aesthetic Plastic Surgeons for any type of treatment involving plastic surgery.
Benefits of Twilight Surgery:
No complications associated with general anaesthesia.
Potentially a quicker recovery period.
Often no need for an overnight hospital stay.
No nausea afterwards as anaesthesia wears off.
Requires no breathing tube to be used.

Drawbacks of Twilight Surgery:

Patient could potentially flinch and cause damage.
Patient could be traumatized.
Patient can sometimes feel pulling and tugging during op.

Developed in the USA, twilight surgery is seen by many to be safer and a lot less stressful than surgery using a general anaesthetic. Most people go into a "twilight sleep" where they are conscious but unable to remember much about what has transpired during the op. Just make sure you discuss all the implications with your surgeon beforehand, and that you are fully aware of any risks involved.

You might also like...