Cosmetic Surgery for Scar Treatments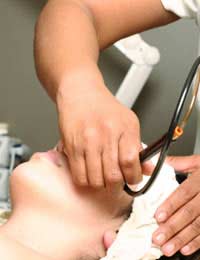 Scarring from acne, injuries, burns and previous surgeries can all have a lasting impact on an individual. Today, however, there are a variety of scar treatments widely available that can either remove scars completely, or significantly reduce their appearance. Ask your GP for advice, and be wary of treatments that promise but don't deliver. Most scar removal creams, for example, don't work very well – although simple Vitamin A cream can certainly make a scar feel better!
Is Surgery Available for Scars?
Scars that cause particular distress and are highly visible may require surgery. Facial scars, for example, can be cut out so only a tiny scar is left, or you can opt for a non-surgical method such as dermabrasion to make them less noticeable. Alternatively try a Z-Plasty, where a scar is repositioned to blend in better with the face – along the natural creases of the cheek, for example. The type of surgery you have will depend, in part, on the type of scar, as will the price.
Keloid Scars: These are often the most difficult to get rid of, as they are thick, itchy clusters of scar tissue that have grown beyond the circumference of a wound. They appear when the body produces collagen after a scar has formed, and are usually darker than the surrounding skin. The best procedure with scars of this kind is to cut them out and close the wound with stitches, which is performed using local anaesthesia. Steroid injections can work to reduce a keloid scar's itchiness, make it less tender and appear less red. Occasionally such injections will have the added benefit of causing the scar to shrink.
Hypertrophic Scars: These are similar red, itchy scars that have grown around the edges of the original wound. Your surgeon will cut the scars away and may reposition the wound so it will heal in a less obvious way. Local or general anaesthesia is used, depending where the scar is etc. Make sure you only use a surgeon qualified by the British Association of Aesthetic Plastic Surgeons (BAAPS).
What About Laser Techniques to Remove Scars?
Lasers can work wonders on scars, particularly acne scars. Lasers can make both keloid and hypertrophic (see above) scars less visible, as well as atrophic scarring, which look like little pockets in the skin from acne and/or other skin conditions.
The treatment is simple: a laser is moved along the scar to remove the outer skin layer, revealing a layer underneath which will heal in time to minimise the effect of the scar. It is performed using just a local anaesthetic, and can take anywhere from 10 to 90 minutes, depending on the area being treated. Patients will have to follow a specific skincare regimen afterwards and may need special creams and painkillers.
Results vary depending on the type of skin you have, how well you adhere to the doctor's instructions etc. Complications can be hyperpigmentation of the skin, infection and allergic reactions. Fees vary, dependent on the area you want treated etc, but expect to pay about £100 per session at the very least. Sometimes you can combine laser treatment with a chemical peel or other related procedure and save money. Ask a good dermatologist for a referral.
Can Everyone Get Laser Treatment?
No. People with darker skin and those with specific skin conditions such as certain types of dermatitis may not be suitable candidates, as well as those taking certain medications. Ask your GP if you qualify.
Does Medical Tattooing of Scars Work?
Medical tattooing is a way for scars to blend in better with your skin. Light-coloured scar tissue no longer has colour pigments, so tattoos can infuse colour to make it blend in better with the surrounding skin. A dry needle and dispersing procedure can also help scars to relax a bit, which can cause them to re-pigment naturally and therefore become less noticeable. Alternatively, if your doctor says you are an appropriate candidate and your scar has had at least one year to heal, you may be able to cover it with a tattoo of your choice. The only problem is, one day you may dislike the tattoo more than you disliked the original scar...
You might also like...
I have hackney scarring on my forehead is it possible to have treatment to remove the scarring i have five scars
marky
- 21-May-15 @ 3:23 PM