What is Obesity Surgery?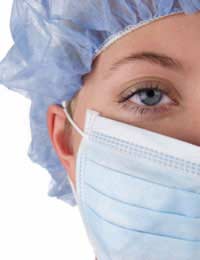 Obesity surgery is usually only considered for those at risk of developing severe health problems due to their excess weight. Most doctors recommend this type of weight loss surgery only for people with a BMI (body mass index) of 35 with accompanying health problems such as heart disease, hypertension or sleep apnoea, or a BMI of 40 without such problems. It is usually for people who are morbidly obese and who continue to put on excess weight after coming off a diet. These are not pleasant operations and are not done usually for cosmetic reasons only, but they can work wonders and in many studies have saved people's lives.
What is Gastric Bypass Surgery?
A gastric bypass gets its name because it is an operation where surgeons reconfigure the stomach so that food bypasses the small intestine, or top bit of the gut, to prevent it from being absorbed by the body. The less food that is absorbed, the less weight a body puts on. This is accomplished by sectioning off a small part of the stomach to create a tiny pouch, which limits how much food an individual can eat. People with these type of pouches feel ill and get sick if they eat more than a small portion at a time, so their body – and appetite – are eventually trained to want, and thus eat, significantly less.
There are several types of gastric bypass surgeries available, including the Mini Gastric Bypass, the Roux-en-Y (distal), and the Roux-en-Y (proximal), which is the one most commonly performed. You will need to discuss the different ones on offer with your surgeon beforehand to make a decision that is best for you. Remember, what is right for one person may not be suitable for another, and only use a qualified surgeon who has done many similar operations in the past - with a good track record.
What are the Pros of Gastric Bypass Surgery?
Gastric bypass surgery is a radical step when all else has failed. It can help people reach a reasonable weight which would then allow them to exercise normally and keep the weight off. For people with severe health problems caused by being obese, it often is the only answer. Often people take this step after being warned they face death unless they achieve significant weight loss.
What are the Cons?
A study has shown that complications occur in seven percent of all laparoscopic procedures involving this surgery, and 14 percent where deep incisions are made. The mortality rate is low but this is not surgery to be taken lightly. Problems can include respiratory complications, leakage of the intestine or contents of the stomach, infection, blood clots and bowel obstructions, among others. Remember that most people who have this operation are morbidly obese, which means they almost always have accompanying health problems already.
What is a Gastric Band Operation?
Also known as "lap band" surgery, this procedure is performed using a laparoscopic technique, or keyhole surgery. A small band is placed around the upper part of the stomach to create a pouch which curtails how much a person can eat in one sitting. Surgeons can loosen or tighten the band by deflating or inflating a silicone-filled balloon which lies directly inside the band itself.
What are the Pros of a Gastric Band?
Gastric bands are usually considered safe as they do not remove any bit of the stomach. In fact, this procedure can be completely reversed once the patient has achieved his or her target weight. As keyhole surgery it is minimally invasive, and patients usually do not have problems absorbing nutrients either when the band is inside them or after it has been taken out.
What are the Cons?
Like any operation, this procedure carries risk such as complications arising from general anaesthesia, wound infection, blood clots and organ damage. The band may slip or erode through the wall of the stomach, and if you shed the pounds too quickly you may develop gallstones. Alternatively, you may not lose weight at all.
Obesity surgery is not a substitute for a programme of proper weight loss. Rather, it is for morbidly obese patients for whom all other attempts to lose weight have failed. Sometimes obesity surgery is available on the NHS – ask your doctor for a referral and explore if it is the right step for you.
You might also like...