Benefits of New Liposelection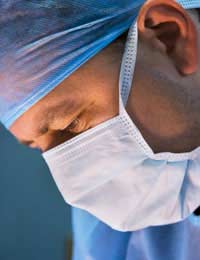 Liposuction has become a popular way to achieve weight loss with little effort on the part of the patient. While most plastic surgeons stress that lipo is not intended to replace diet and exercise, many people see it as a quick-fix solution to make them look and, ultimately, feel better as well.
It's not always easy to get the desired results with liposuction, however, as it can be difficult to target the fat that needs to be removed. Unless the plastic surgeon performing the procedure is incredibly skilled, the end result can be bruising, lumpiness and dimples.
Now, however, a new procedure that promises to change all that is taking the world of liposuction by storm. It is called LipoSelection, and it actually "selects" the fatty bits that are to be removed – while leaving other areas entirely alone.
How LipoSelection Works
LipoSelection is a patented process that works in tandem with ultrasound to concentrate only on fat, leaving other body parts such as connective tissue and nerves alone.
Ultrasound radiowaves work to differentiate the fat from other tissue, and works to break it down using liposuction technology. The fat is then liquefied and removed from the body – all done, of course, under local anaesthetic often coupled with sedation, or general anaesthetic.
The areas targeted are first of all injected with a saline solution, which shrinks blood vessels in the area and also makes it all numb, and therefore the fat easier to remove. Probes are then inserted into tiny incisions, which work hard to shake the fat cells loose while leaving connective tissue etc alone. Suction then takes all the fat away.
The whole process takes from one to three hours as a rule, depending on the amount of body fat you want to be removed. As with any type of lipo procedure, this one works best on people who have stubborn areas of fat, which refuse to budge despite all your best efforts, and should not be used in place of healthy eating and exercise.
Reported Benefits
Plastic surgeons who practice LipoSelection, also called Vaser LipoSelection and Laser Lipolysis, say it has a number of benefits over traditional liposuction. They include:
Minimises possibility for bruising
Recovery period is faster
Reduces chance of embolism
Can target many areas of the body at once
Possible Side Effects
LipoSelection is an invasive technique which carries with it the possibility that it can all go wrong. Possible side effects can include blood loss, scarring, skin irregularities, loose skin, reaction to anaesthesia and infection, although many patients take antibiotics afterwards as a matter of course to help prevent this from happening.
Keep in mind that the more areas you have treated, the greater the possibility that you can suffer side effects or complications from this procedure. That said, many people choose this procedure precisely because it can work on many areas at once, including stomachs, thighs, backs of knees, arms etc.
Do Your Homework
If you are interested in this procedure, only use a Board-certified surgeon who is experienced in this area. If a price is so cheap that it appears too good to be true, it probably is. Be wary of plastic surgeons who offer ultra-cheap deals or cut-price offers; there is probably a reason why, and you might not like what it is.
Keep in mind also that you will need a minimum of three months to see complete results, and if you put weight back on the number of fat cells will increase. After LipoSelection, however, the areas you have treated will most likely see a more even weight gain.
Expect to take at least a week off work to recover properly, and follow your plastic surgeon's recovery instructions to the letter. Be advised that results are usually best the first time you have LipoSelection done, as scarring can make the fat cells harder to suck out next time around.
You might also like...