What is Liposuction, and Is It Safe?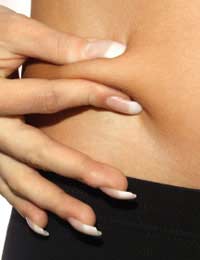 Liposuction is so common that for most of us, the word has become part of our everyday vocabulary. It is, literally, a plastic surgery procedure where fat is vacuumed out of the body, to make the area appear thinner and have more shape. It is used mainly to suck fat out of parts of the body where fat deposits are often hard to shift, such as the thighs, back and tummy.
How Does Liposuction Work?
Lipo is cosmetic surgery that removes areas of fat from the body. Also known as lipoplasty or liposculpture, it is a surgical technique that concentrates on areas of the body where stubborn fat deposits collect. it is thought that we do not generally create more body fat cells in our body after age 15, but those that exist can get larger and larger.
A narrow metal tube, or cannula, is inserted into the body by a surgeon, using general or local anaesthesia. The cannula is attached to a type of vacuum pump, which sucks the fat out as the surgeon roots around underneath your skin. If you think this sounds disgusting, you're right! Be aware that people who have lipo should refrain from smoking at least several months prior to the surgery, and should be as in good a shape as possible to get maximum benefit. If you have any blood-clotting disorders or diseases of any kind, discuss this with your surgeon beforehand.
How Long is the Recovery Period?
Liposuction will cause swelling and bruising, which can last up to a month or more, in some cases longer. You can have small scars where the tubes have been inserted, and you will feel sore for quite a while. Ankle areas can take even longer to get back to normal, and some areas of skin may be discoloured for quite a while following treatment. You'll have to take about two weeks off work and rely on painkillers for a while before you're feeling your old (albeit thinner and more svelte) self.
What About Smart Lipo?
Also known as laser lipo, this differs from regular lipo in that it is used to sculpt areas of localised areas of fat only, and so is not suitable for very obese people. The cannula is smaller than the one used with regular liposuction, so general anaesthetic is not required.
Instead, following injections of local anaesthesia, a fibre-optic laser is inserted into numbed areas to literally melt away fat, which is eventually excreted from the body over a course of a few months (you can also have fat aspirated to accelerate the process). The beauty part is that the body reacts to this whole process as if it has been burnt, which means it produces more collagen, which tightens the skin. How smart is that?
Is Liposuction Safe?
Time was when many cowboy surgeons were around practicing lipo on unsuspecting patients. If done incorrectly, liposuction can have ghastly results. The skin can wrinkle, dimple and sag, and muscles can become permanently numb. Patients can have their abdomens and bowels ruptured and their spleens perforated, they can go into shock and die.
A good surgeon will tell patients that liposuction is not a substitute for a healthy diet and regular exercise. If he or she promises to completely change your body, go to someone else. Safe guidelines recommend that lipo be used to get rid of three litres of fat max from a specific area of the body only. Make sure you only use a surgeon registered with the Health Commission who is a member of the British Association of Aesthetic Plastic Surgeons (BAAPS), meaning they have to undergo audits of their work on an annual basis and that they are on the General Medical Councils Specialist Register in Plastic Surgery.
How Much Does Lipo Cost?
Prices for Smart Lipo start at £1,900. Regular lipo costs from £1,500 - £5,000, depending on area being treated.
Approach plastic surgery with open eyes and shop around for the best surgeon. People who have the best results with liposuction, as with any type of cosmetic operation, are those who have realistic expectations and put the emphasis on safety and quality, not fanciful promises. Just remember, lipo can really suck!
You might also like...