Abdominoplasty Surgery or Tummy Tuck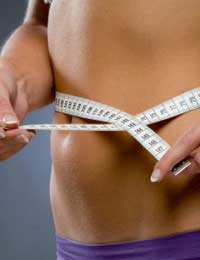 Few of us have the taut tummy of our dreams, and exercise and diet alone don't always achieve perfect results. For many women, and occasionally men, a tummy tuck is the answer. Known in the business as an abdominoplasty, a tummy tuck is cosmetic surgery that can give you a tighter stomach and can also get rid of excess skin and reduce the appearance of stretch marks, as some of the skin is actually cut away. If you follow a healthy diet and take regular exercise following the procedure, the results can be long-lasting.
What's Involved With a Simple Tummy Tuck?
Your surgeon will make a cut above your pubic area, from hip bone to hip bone. A second cut will be made to liberate your naval from tissue surrounding it and separate skin from your tummy muscles. These muscles will then be pulled down and stitched into a new position, which fat is taken out, sometimes by liposuction, and excess skin cut off.
The naval is then given a new spot and stitched back into its new position. Finally, the remaining skin is pulled down and stitched together at the line where the first cut was made. In some cases, abdominal muscles that are torn or stretched, usually from pregnancy, are also repaired. At least an overnight stay in hospital is required, if not more. It may sound gruesome, but thousands of people have it done very year!
What About a Mini-Tummy Tuck?
If your tummy just needs a bit of loving care instead of drastic action, this could suffice. A mini or partial tummy tuck is where the surgeon makes a large incision across the lower part of the stomach, then separates the skin from the abdominal wall, removes the fat and cuts off all the excess skin that is left over. The skin that is still there is pulled down and stitched to the line of the first incision. You will be left with a long scar along your bikini line, but it you're lucky your pubic hair will cover it up.
And an Extended Tummy Tuck?
Skin is removed not only from your abdominal area, but also from your back. The main difference in the long run is that you will have a scar around your belly button and also from your bikini line stretching along your back. This is done for people who will not benefit from a standard tummy tuck alone.
Can I Go Back to Work Straightaway Following a Tummy Tuck?
No, not even with a mini or partial tuck. Bruising and tenderness are common and may last for months, while your scars will never disappear completely. You will need to wear abdominal support for at least a fortnight and you will not feel completely normal for roughly six months, although mini-tummy tucks take less time to heal.
What Are the Risks of a Tummy Tuck?
Abdominal surgery is major, do don't go into this operation without weighing up all the pros and cons. The biggest risk is that of a blood clot, which can be fatal, as can damage to internal organs. You may also have a haematoma, or bleeding under the skin, as well as infection and prolonged numbness. And your scars may be red and raised - forever. Finally, your belly button may end up being put back on off-centre, or it may die and you will lose it completely. If you smoke, give up before having this op. Similarly, stop taking the contraceptive pill at least six weeks in advance, as it can increase the risk of DVT (deep vein thrombosis).
How Much Does a Tummy Tuck Cost?
The price varies from clinic to clinic and can differ depending on the area of the country you live in, but expect to pay at least £4,500 in the UK.
Tummy tucks work best with people who are a good weight. They are not a substitute for dieting, but can help get rid of excess skin following pregnancy or substantial weight loss. Always make sure you use a surgeon certified by the British Association of Aesthetic Plastic Surgeons (BAAPS). Going under the knife is something not to be taken lightly, so think hard before you make the leap.
You might also like...