What You Need to Know About Smart-lipo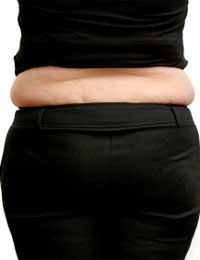 For years, people hoping to get thin quick have relied on traditional liposuction to suck out their fat. Now there's a relatively new and improved way to get rid of stubborn areas of fat that are difficult to shift: SmartLipo.
SmartLipo is not used to get rid of large areas of fat, like liposuction. Instead, people use it - at least in theory – after they have dieted and exercised, but still have small fat deposits that refuse to budge.
Compared to liposuction, SmartLipo requires no general anaesthesia, and has a lot less downtime. It also results in less bruising and swelling, costs less, and is a lot less risky overall. So what have you got to lose – apart from fat?
How It Works
SmartLipo works in the same way a laser does, which is another reason it is sometimes referred to as a type of "laser-assisted liposculpture." After a local anaesthetic is administered, a laser heated to 45 degrees is inserted into the skin, where it "melts" the fat away. Actually, it turns the fat into liquid, and within five-six weeks it is metabolised, or dispersed naturally, by the body.
Some surgeons who offer SmartLipo now offer what is called "SmartLipo with Aspiration", or laser lypolysis, which means that some of the fat converted into liquid can be aspirated from the body immediately, giving instantly visible results.
Benefits and Drawbacks
SmartLipo is not for everyone, and some surgeons do not advise it for people who have a BMI, or Body Mass Index, of 25 or higher. It is normally advised for people with small, stubborn areas of fat they want removed, such as in the chin area, the knees, love handles, buttocks etc.
With all types of liposuction techniques there is a risk of infection unless scrupulous hygiene practices are observed. Make sure you only use a board-certified surgeon and research the clinic first. It is also a good idea to talk to other patients who have had the procedure done at the same place to see what their impressions are.
Here are some of the benefits and drawbacks:
BENEFIT: SmartLipo works so quickly that you can have the procedure performed in your lunch hour.
BENEFIT: Unlike regular lipo, the canula used to get at the fat is very thin, so it causes minimal or no bruising, and therefore has a lot shorter downtime.
BENEFIT: SmartLipo is cheaper than regular liposuction.
DRAWBACK: It can take up to four months – or more – to see the final results, so you will have to be patient.
DRAWBACK: It is still not cheap – you might be better off investing in a new pair of jeans to hide those saddlebags – or 50 new pairs!
DRAWBACK: If you have a lot of weight to get rid of, this is not the treatment for you. The ideal patient is slim and toned with tiny saddlebags or love handles that refuse to budge with dieting or exercise.
DRAWBACK: In some cases, women have reported seeing no improvement whatsoever after four or five months. You might want to ask your surgeon what his or her policy is concerning refunds if this happens.
SmartLipo is a procedure used mainly by women to get rid of small, localised, stubborn areas of fat as a last resort where diet and exercise have failed. There is a chance that if the fatty area in question is so small, that nobody actually notices it but you!
If you want to try SmartLipo yourself, be aware that it is not cheap, and the results - if there are any - will last only as long as you regularly exercise and diet to maintain the look. Research your surgeon carefully, and don't expect immediate results. Patience is a virtue when it comes to SmartLipo - good luck!
You might also like...