I Had a Facelift - Wide Awake!: A Case Study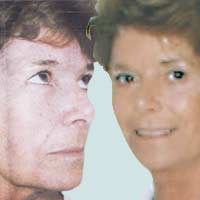 Frances Carter lost weight and the effects on her face were immediately obvious. So she decided to have a facelift, while she was wide awake!
For a number of years I had wanted to look better. I had lost a good lot of weight by dieting – I went down from a size 14 to a trim size 8 – and the result on my face wasn't great. In fact, it just showed up how many lines I actually had!
I knew that a facelift would make me look good, as I had seen the results on other people and knew how fantastic they now looked. But although I was adamant that it would make an incredible difference, my family were absolutely horrified.
Nobody was that worried about the safety of the operation, they were more concerned that I wouldn't look the same. They were worried about my appearance, that I would wake up from the cosmetic surgery looking like a completely different and unrecognisable person.
In fact, my husband told me that I was mad to go through with facelift, but I managed to convince him otherwise. It was my money anyway, so there was nothing he could do about it. The whole procedure cost me over £5,000, and it was worth every last penny.
Having an S-Lift
I didn't actually have a full face lift, I had an S-lift, or short-scar facelift. That means that the surgeon didn't actually do my cheek muscles, instead he just cut down the sides of my cheeks and tightened them. In effect, he repositioned the areas that were most affected by the effects of ageing.
One reason I wanted to do it was because of the noticeable eye bags I saw every time I looked in the mirror when I put make-up on. My upper eyes seemed to have dropped as had my chin, and I could see noticeable creases on both sides of my face.
It took me a while to find the right surgeon, but finally I found the right surgeon for me. I chose him because he specialised in, amongst other things, twilight surgery. It's when they use a special type of sedative instead of a strong anaesthetic, so the patient is actually wide awake throughout the whole procedure.
About Twilight Surgery
Twilight surgery can be important for patients who cannot risk a general anaesthetic, and also if the surgeon needs the patient to move or respond during surgery. I know it may sound frightening but it wasn't. For me, it was amazing.
Twilight surgery makes the most sense for a lot of people – if they have the bottle for it. I had smoked about a pack a day for two decades, and I knew there was a risk that I might never wake up from general anaesthesia.
Before the operation I could hardly sleep, although I needed to travel from my home in Bournemouth to London early in the morning. At the clinic I was given pain relief in the form of a suppository, then an injection of sedatives in my hand.
The first thing that the surgeon began to work on was my eyes. When he started to use his scalpel I felt nothing but a very light pressure on my skin. I could later feel him stitching up my face but it wasn't painful, just vaguely uncomfortable.
Later on, I felt virtually nothing when he lifted up my cheek muscles and then began sewing them up. I could sense that he was pulling the skin to one side and then cutting part of it away, but I didn't feel squeamish or uncomfortable in any way whatsoever.
I was made even more comfortable by the fact that my surgeon chatted to me throughout the entire operation to make me feel at ease. To be honest, I would have felt much more scared if I had been put to sleep!
Fast Recovery Period
One of the best parts of having twilight surgery was the recovery time. I had to fast in advance of the op, but when it was over I could eat right away – and promptly tucked into coffee and a sandwich. And I was able to leave for home just a few hours after the operation ended.
Over the next few weeks I put both antibiotic and Vitamin E cream on the scars to reduce their appearance and make sure they remained free of infection. And amazingly, I was left with no bruising whatsoever.
The whole recovery period went as smoothly as possible, I came home Tuesday, donned a pair of sunglasses and hit the shops on Friday! And even my husband eventually admitted that I looked better after than I did before.
I had my facelift done four years ago and I look okay now, although like many people who have had cosmetic surgery performed, I now want more. Because I used to be such a heavy smoker I still have lines on my upper lip, and I've decided that I would like them lasered.
The lines are reversible and the operation to get rid of them is usually a very successful one, so I'm confident of a happy outcome. Luckily, I'm happy with everything else!
You might also like...