Life After a Breast Reduction: A Case Study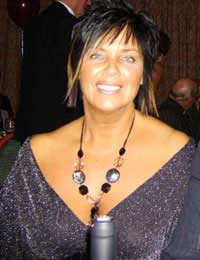 Julie Hanson, 44, suffered from large breasts all her life. So when the factory worker from Bornsley, south Yorkshire decided to have a reduction, it was the best decision she ever made.
"I've had a big bust since I was ten years old, and had to wear baggy tops practically all my life. At my biggest I wore a size 36GG bra, and physically I felt very uncomfortable," says Julie.
"I started developing when I was still in primary school, and they just got larger and larger. When I got to 18 they were even bigger, and when I went on the contraceptive pill they grew even more enormous.
"I got teased when I was a child because of my large breasts. During games and in showers afterwards it was embarrassing having this big bust all the time.
"My large breasts also put a lot of pressure on my back and neck, especially because of the factory work I do. Because I was always looking down all the time on the production line, it was hurting my neck and back all the time."
Time for a Change
When Julie was in her early twenties, she went to her GP's surgery about a breast reduction. "They put me on a waiting list but I never heard anything from them," she says.
So when she was in her thirties, she went back. "I really wanted to do it then, so I went back to the doctor. He said I was still on the waiting list, so there was really nothing more I could do."
Then, a few years ago, Julie had an accident at work. "I slipped and fell and hurt my neck. As a result, I found the disc in my neck was hurting more and more, and my large breasts weren't helping at all."
When someone she knew told her she had had a breast reduction, Julie thought this might be her chance. "She showed me her new breasts and they looked good, so I decided to finally have it done, even if it meant paying for it myself," she says.
"It cost £4,800, but it was worth it."
Visiting the Clinic
Julie had a consultation in Leeds at Surgicare, then went to Manchester to have the surgery carried out. "I was put to sleep throughout it all, and when I came round it was painful," she recalls. "But when I looked down and saw my new little breasts, it made it all worthwhile."
Julie went from a size 36GG to a 36DD, and had to stay in the hospital for two nights. "It did hurt but it wasn't as painful as I thought it would be. The worst thing was that I wasn't allowed a bath for two weeks, as you have to keep your breasts dry!"
When she was finally allowed to take the bandages off, she was impressed. "They looked great. There were stitches but they had healed by themselves. And as I took Arnica to stop the bruising, it all healed very nicely.
"I kept reading in magazines how painful a breast reduction can be, and that afterwards you cannot do anything for months. But it wasn't that painful at all, and although you have to be careful about what activities you participate in over the next six weeks and wear a sports sleeping bra, everything else is fine."
No Pain, All Gain
Julie can now wear anything she wants, and has virtually no back pain whatsoever. "There is no doubt that having a breast reduction has changed my life for the better," she says. "I feel a lot more confident, I have no back pain and get a lot less pain in my neck.
"Being able to wear what you want, when you want to, is great. It may sound silly, but now I feel a lot younger. I felt like an old woman with these large breasts! They were big and long as well, like an old woman's pair of boobs, and they were very uncomfortable."
Julie admits, however, that her partner didn't want her to have the surgery. "There is a lot of negative publicity about breast reductions, and he worried that since it was a major operation that things could go wrong.
"In a lot of magazines they wrote that your nipple could drop off after having a breast reduction and other horror stories, so he was worried. But when we saw our friend who had had it done and was completely euphoric, he said if it's what I really wanted to do, he'd agree.
"And when he saw how pleased I was afterwards, he was really pleased as well!"
You might also like...