Why I Love Having Botox: a Case Study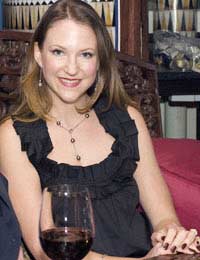 Tavy Mogridge, a company director from Homerton, east London, has had regular Botox injections for four years to make her feel more confident...
Tavy's Experiences of Botox
As a child I didn't worry about the sun, so I really aged my skin. I was born in the Bahamas and we used to holiday in the south of France a lot. When I was only about 13 I started getting lines on my forehead, and as I got older they became even deeper.
I'm 32 and very ambitious, and how I look is very important to me. It was too late for me to stay out of the sun, but when a friend had Botox injections to get rid of tension headaches and ended up line-free, I decided to try it.
I think you should do everything you can to better yourself, whether it's getting the best education you can or simply looking your best. So Botox seemed like a great idea to me.
Botox as a Safe Alternative
After I made my first appointment I didn't feel nervous at all - I was very excited. I told everybody but my family, as I wanted to surprise them. My boyfriend Alastair, who's an artist, said he didn't think I needed Botox but that if I wanted it he was fine with it.
My colleagues were intrigued because none of them had had Botox injections before. They were a bit nervous for me but I was quite gung ho. I'm not sure why – I had had a Restylane filler in my upper lip and it was the most painful experience of my life, it was horrible and I don't think it was worth it.
But to me, Botox is a different type of treatment. It's an anti-ageing treatment that's just a freezer, you're not putting something solid into your body where there's no space for it.
What to Expect
On the day of the appointment, I drove to the Collagenics clinic in St John's Wood, London in my car, singing Abba all the way. The surgeon was the one who had treated my friend and he was very calm and professional. I had met him earlier to discuss everything and we went through it again to put me at ease.
He told me that if he inadvertently hit a blood vessel I'd have slight bruising for about a week, but that didn't happen. A friend had Botox a couple of weeks before and had a blood vessel go, so I knew it wouldn't be the end of the world anyway.
He also talked through what to do for the next 24 hours, not to drink alcohol, have a hot curry or exercise, as it raises the blood. And he told me to sleep on my back, in case anything moved. He was very cautionary and I found that comforting.
After I lay down he sanitized the area, and then I had about 18 injections where wrinkles were visible, in between my eyebrows, around the outside of my eyes but not underneath them, and on my forehead.
It didn't hurt as I expected it to, I could feel something going in but it wasn't uncomfortable, just a little scratch. It only took about five minutes, and when it was over I looked exactly the same. He told me it would take a couple of days to start freezing up, and two weeks to reach optimum frozen stage.
Worthwhile Results
A few weeks later I was really surprised at the way I looked. I still had very animated features, which was something I was concerned about. I just looked younger and fresher, and best of all I looked - and felt - more confident.
My friends were like, "Wow, you look great!". Alastair said he didn't think it would be that noticeable, but even he said I look much fresher. And my family were surprised at the really visible difference.
After about four a half months it began to wear off. The wrinkles didn't come back but there was more movement in the forehead. So I decided to go back. It cost £300 and it's definitely value for money for me, a lot better than anti-ageing cream. After all, people spend £150 for on Crème de la Mer. I would never do that!
The next time I knew exactly what was going to happen, and I had the same guy but fewer shots. Now I go every four to five months.
At my job as a company director I need to be taken seriously, so I'll keep doing the treatment until it doesn't have the desired effect anymore. If I feel better about myself by looking fresher, I'll have a more confident edge. I don't see having Botox as pampering. I see it as personal admin.
You might also like...