What is the Latisse Eyelash Treatment?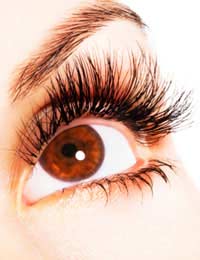 If you want thicker, fuller eyelashes but are fed up with mascaras that don't deliver excellent results, the LATISSE eyelash treatment might be for you.
LATISSE is being touted as a "miracle cure" for eyelash hypotrichosis, or lack of or inadequate eyelash hair. Although it does have some reported side effects in some people, it really does work.
Many people, usually women but some men as well, are turning to LATISSE over other methods of eyelash enhancement. That's because it is simply a solution (bimatoprost ophthalmic solution) that you apply daily to your eyelashes, then wait for results.
Origins of LATISSE
Interestingly, LATISSE was discovered entirely by accident. Originally, the formula was used by doctors to treat patients suffering from glaucoma, a disease which damages the optic nerve and can lead to blindness.The doctors found out that patients who regularly used LATISSE were having an unusual side effect: their eyelashes were thicker and fuller.
Eventually, it became marketed as an eyelash enhancement technique, and has enjoyed immense popularity ever since.
It is unclear how it works, but it's thought it boosts the number of hairs growing in the eyelash area during their regular growth phase, which is part of the regular hair growth cycle we all experience.
Produced now by the same people who make BOTOX, LATISSE is a medical treatment that usually delivers visible results in eight weeks, although a full treatment of a once-a-day application for 16 weeks is recommended.
Possible Side Effects
LATISSE can be used by the vast majority of patients without side effects, although they can occur. Everyone considering LATISSE should make sure they have the intraocular pressure in their eyes checked before getting a prescription for this product. Possible side effects include:
Can darken the skin crease of the eyes
Can actually darken the iris of the eye, which is especially evident in people with light eyes
If the solution touches other areas during application, unwanted hair growth can occur
Sometimes redness and itching of the eye and surrounding site can occur. Doctors say that irritation may be bothersome but will not cause any type of long-term damage to the eyes
Despite these reported side effects, LATISSE is considered fairly non-invasive. Although it does require a prescription, it is less of a drastic operation than an eyelash transplant, for example, so might be a logical first step for people debating surgery to boost the appearance of their eyelashes.
Invest in Mascara Instead
LATISSE can be used by many people who are seeking to give their eyelashes a new look, helping to restore them to their original fullness or make them look thicker overall. For people who place a lot of emphasis on the way they look, having the LATISSE treatment might give them the confidence they previously lacked.
Keep in mind, however, that the results will fade away without application in about two months, so you will have to keep applying the solution regularly for best results - and to keep up the look you desire.
Sadly, LATISSE has so far not been proven to help with hair growth in other parts of the body. And as the procedure can be expensive, it might make more financial sense to invest in a better mascara instead!
You might also like...