Hair Transplants for Men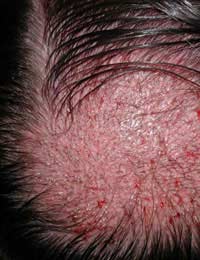 Gone are the days when men would cover up a bald spot by spraying shoe polish on the back of their scalp. These days, more and more men are resorting to hair transplants to cover up their baldness, as they deliver better results than ever before.
Not everyone is a good candidate for a hair transplant, as you have to have enough donor hair from another part of your head to make it all worthwhile. But for those who qualify, the resulting hair can now look as natural as indigenous hair growth – or even better.
Follicular Unit Transplantation Vs. Extraction
The most common type of hair transplant available today is called Follicular Unit Transplantation (FUT), or strip surgery. It replaces the hair plugs of yesteryear, and allows as many as 5,000 hairs to be transplanted in a single session.
Strips of skin are removed, usually from the back of the patient's head, then transplanted in grafts of up to four hairs. For men with male pattern baldness, this is usually the best idea today – although you can be left with a small scar. The procedure is quick and in some cases, one session is all you will need.
Follicular Unit Extraction, or FUE, is the second most popular type of hair transplant for men. Individual grafts are harvested using a small punch-like instrument, which does not leave a scar. But the process takes a lot longer and there is a risk of follicular damage, which can impact the final appearance of the hair transplant.
Recovery from Hair Transplant
While many men shudder at the thought of a hair transplant, most hair transplant surgeons say the procedure is like a dental visit: not a whole lot of fun, but certainly not horrible. The worst bit is that a transplant can take up to eight hours, during which time the patient is sitting in a chair unable to walk around or stretch.
While a local anaesthetic can be prescribed during the transplant, many men find this unnecessary. Afterwards, the bulk of the discomfort is felt in the area where the donor hair has been taken, not where the new grafts are.
Swelling and/or some feeling of numbness is often felt for around a week following the transplant, and occasionally ingrown hairs can be uncomfortable as the new hair starts to come in.
Good Candidates for Hair Transplants
Are you a good candidate for a hair transplant? Look at this list to see if you qualify…
Realistic expectations. It goes without saying that the best candidate for hair transplant surgery is someone with realistic expectations. Don't expect to have the same head of hair at age 70 you had when you were 18.
Good donor hair. Male pattern baldness results in a "horseshoe look", with hair in a circle around the head. Your donor hair must be sufficiently thick for a transplant. If it isn't, lasers can sometimes thicken it up for you.
Right time of life. Some men want a transplant at the first sign of thinning hair. But if genetics determine that your hair will continue to thin, you may have to wait before having a transplant.
Type of hair. Men with hair that is curly and thick will usually have better results than men with fine, straight hair. Keep this in mind when considering having a transplant done.
End Result
A hair transplant is basically a way to rearrange the hair already on your head, rather than create entirely new hair. This can be an important consideration when debating whether or not to have one as your current hair situation will have a role in creating your future one.
Risks of having a hair transplant can include bleeding at the site, infection and, in some cases, poor hair growth. But most men are happy with the results, and come back again and again to keep their hair looking as lush and thick as possible.
It's important to research your hair transplant surgeon carefully and only use a Board-certified one who has done the procedure countless times before for best results. Ask if you can talk with – and view – satisfied patients before choosing the surgeon who is right for you. Good luck!
You might also like...