About Eyebrow Transplants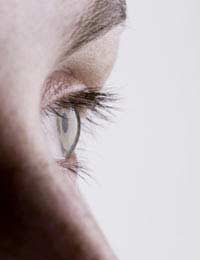 While most people pay them scant attention, having a full set of eyebrows is important to the way we look. The way our eyebrows look and move not only helps determine the overall balance of the facial structure, but also is key in determining how expressive we appear.
Sadly, it's not that uncommon for our eyebrows to thin out as we age, or for us to lose them due to accident or injury. Some people have eyebrows that are, at best, patchy in places, while others lose them altogether due to trauma or stress.
Luckily, there is now hope for people whose eyebrows have disappeared. New technology means that eyebrow transplants are no long the stuff of science fiction, and more and more are having them done.
What is an Eyebrow Transplant?
Hair transplantation has existed for decades, but until fairly recently it was confined mainly to the scalp area. Now it can be done to the eyebrow area, as long as the individual has enough hair from a donor area to warrant it.
In most cases, donor hair comes from the scalp. A strip of hair-bearing scalp is taken off, then small grafts are made. These micrografts are then meticulously inserted into tiny incisions in the eyebrow area, each one containing one or two hairs.
It might seem unimaginable, but as many as 350 single hairs can be transplanted into one eyebrow. While fine hair is better, coarse hair can also be used, which is why any person of any origin or descent can benefit from this procedure.
Having an eyebrow transplant can be uncomfortable, but as local anaesthetic is used most people do not find it overly painful. In fact, it's usually harder on the surgeon than the patient, as hair transplantation of any kind can be time-consuming and rather tedious for the professional who is carrying out the procedure.
The transplanted hair initially will fall out, but within about two months new hair should grow from the follicles – and continue to grow. You may have to "train" your new eyebrows to grow the way you want them to using hair gel.
Keep in mind that the hair will keep growing at the rate it previously did. That means that if you use donor hair from your scalp, you will have to cut it a lot more often than you would indigenous eyebrow hair.
Why Have an Eyebrow Transplant
People seek eyebrow transplants for a variety of reasons, including:
To give back eyebrows lost through alopecia, or partial or complete hair loss or baldness
To cover up scarring, which has resulted in loss of hair in at least some part of the eyebrow area
To camouflage a bad tattoo in the eyebrow area (many people in the past had eyebrows "tattooed" on, with mixed results)
To fill out brows that are patchy either because they were always that way, or because of trauma
To replace eyebrow hair that has been lost due to over-plucking or trichotillomania, or a compulsive desire to pull out hair
Narrow Speciality
Having an eyebrow transplant is fairly common in the United States, but it's only in the past two years that it has made a splash in the UK. Partly that is due to the hefty price tag: an eyebrow transplant over here will set you back an estimated £2,000 on average, which is a lot of money for a little hair.
If you are considering hair transplantation of any kind, use only a Board-certified surgeon, and preferably one who specialists only in hair transplants, not a broad spectrum of plastic surgery. Getting a good transplant requires the very best surgeon, who sees hair transplantation as the narrow speciality it is. Or you could always try permanent make-up…
You might also like...