Canthoplasty Surgery: Eye Lift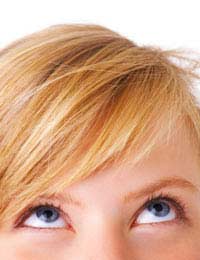 Most people want to look younger, as the appearance of youth stands for vim and vigour. But with age, eyelids tend to droop and sag. Canthoplasty, or a lower eye lift, is cosmetic surgery designed to turn back this process. It helps surgeons to repair the canthus, or the corner bit on the face where the upper and lower eye lid meet. This stops the eyelid from dropping downwards and producing that "hound dog" look.
Canthoplasty can have good results, but is not for the squeamish as it involves detaching the canthal tendon from the bone and constructing a new one. It is an invasive procedure but one that usually has a very good outcome, with the majority of patients satisfied with the results.
Why Canthoplasty?
Canthoplasty can help reshape the eye, so is best for people who have lower eyelids that tend to sag and droop. This is most common with age, but can also be a result of facial paralysis or eyelid surgery. Some people have this procedure done in tandem with other types of plastic surgery, such as an eyelid lift, face lift or brow lift.
What's the Difference Between Canthoplasty and Canthopexy?
Canthopexy is different from canthoplasty in that it actually reshapes the eye, while the latter supports the lid without reshaping the eye itself. Some people choose canthopexy as they seek to change the actual shape, making their eyes more almond-shaped or "cat-like", for example. Canthopexy is a much less invasive procedure than canthoplasty, as it can stabilize the entire eyelid with just one single stitch.What Does Canthoplasty Entail?
The lower canthal tendon is divided then moved and tightened up. Usually this is accomplished through a small incision done in the outer corner of the eyelid or eyelids. Keep in mind that this surgery can differ with every patient, and while some people tough it out with local anaesthesia, others prefer general.
What is The Recovery Period Like?
Usually patients can go home the day of the surgery, taking painkillers with them. Bruising and redness will last for three weeks on the whole in most cases, and you can shower the day following the procedure. Most people take at least four days off work and don't appear in public during that time, after which you can apply make-up. Most physical activities can be resumed within three weeks. Be advised that you may need this procedure done again within a decade for maximum long-lasting effect.
How Much is a Canthoplasty?
Expect to pay £2,000 on up for this operation, depending on where you have the surgery carried out etc. Combining the procedure with other ops may bring the individual costs down.
People who appear overly tired can benefit from canthoplasty, as the results are a more youthful and energetic appearance. But although the surgery is usually not overly painful, it's a lot of bother just to tighten up one's eyelids. Think carefully before having this procedure done, and always use a Board certified surgeon, or one accredited by the British Association of Aesthetic Plastic Surgeons (BAAPS). Good luck!
You might also like...