Curing Saggy Jowls With a Thread Lift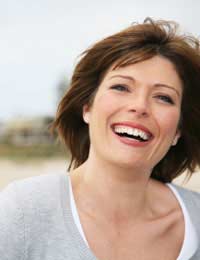 Droopy, saggy jowls are one of the most obvious tell-tale signs of ageing for many people, men and women alike. But more and more youth-seekers these days are deciding not to go under the knife in their quest for youthful perfection, preferring less-invasive means instead.
One such procedure is the thread lift, which is kind of like a non-permanent facelift, but without the actual surgery. Also known as the "lunchtime face lift" or "suture lift", it uses a needle and special surgical thread to achieve the same look - by lifting the skin up and making it appear more taut - instead of cutting it away.
How It Works
A thread lift is achieved with the use of a special kind of suture which has tiny barbed "teeth" attached to it. Using local anaesthesia, the surgeon threads areas on your face that have begun to sag – primarily the jowls, neck and cheek areas – then pulls them tight.
The result is that those areas will appear to have been "lifted" – because they have been, without any surgery whatsoever – and there will be no scarring, either. This method is safer and cheaper than a traditional facelift, with a lot less down-time, which is why it is becoming so popular.
The main disadvantage, however, is that a thread lift will only last up to four years at most – with some surgeons claiming it will last only a few months. Partly, that depends on the type of sutures used, and whether they are dissolvable or not.
But the good news is that the results are virtually immediate and most people seem to be happy with them, although they are not as dramatic as they would be with a full facelift. Saying that, the effect can also be more natural than a Hollywood-style facelift, which many people prefer.
What Are Jowls?
While we may not all look like Winston Churchill in our old age, most of us will get jowls. Basically, they are little pockets of fat that descend with age on the lower jaw, making us look older and more saggy.
Ageing, genetics, sudden weight loss and personal care all play a role in how saggy our jowls will become. Some people will have a tiny bit of droopiness, others will resemble bulldogs when they begin to get older!
Thankfully, several options exist to reduce the droopiness of your jowls. Apart from a thread lift, there are many other ways to cure saggy jowls that don't involve full-on surgery. They are:
A liquid facelift, when dermal fillers are injected into the skin to plump up areas that have lost volume thanks to gravity and age.
Autologous fat transfer, when fat from other parts of your body is taken out, cleansed and then put back where you need it, to give back lost volume.
Facial exercises. Some people swear by these, others say they have no effect whatsoever.
If money is no obstacle, you might want to try a thread lift using special sutures made from 24 carat gold, which supposedly means the risk of any side effects will be lessened, as the gold does not oxidise while in your body. Costs more, but is it really worth it?
Playing it Safe
If the idea of a thread lift appeals to you, play it safe by doing your research carefully beforehand and only using an accredited, board-certified surgeon. Since thread lifts are not commonly performed by every plastic surgeon, make sure the one you choose has lots of experience carrying out this procedure.
Only time will tell whether you will be pleased with the outcome, or whether you would have been better off having a series of facial fillers, or investing in a full facelift.But at least you can play it safe...
You might also like...