Surgery for Breast Asymmetry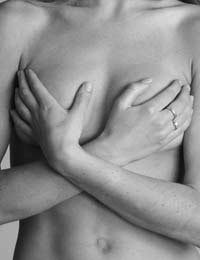 Everyone wants to be well–balanced, in our personal, emotional and physical lives. Unfortunately, this isn´t always the case when it comes to our breasts. Although a large percentage of women have breasts that are slightly different sizes, women whose breasts are noticeably asymmetrical often suffer low self–esteem and have difficulty finding clothes that fit. Breast surgery to correct this inbalance often works wonders.
Why Do Some Women Have Asymmetrical Breasts?
Whether we like them or not, the fact is that asymmetrical breasts are normal. They are either the result of genetics or of a random event, when one breast grows larger than the other. Oestrogen triggers off breast development in young girls, starting when they bud up to the end of puberty. In some cases, one breast simply grows bigger than the other. While sometimes the other breast catches up, this is rare after the age of 21 until pregnancy or menopause, which are the other two times in one´s life that affect breast growth, apart from general weight gain.
What Does Breast Asymmetry Surgery Involve?
Most surgeons recommend waiting until a patient is at least 18 years of age, although in some cases it´s best carried out at age 16. It may involve making one or both breasts bigger, or making one smaller as in breast reduction through removal of both excess fat and skin. Sometimes breast sagging is corrected concurrently. It is estimated that the correction procedure is successful in about 90 percent of all cases.
You and your surgeon will have to discuss which type of surgery is the best for you, and what type of chest you want to have when the plastic surgery is complete. Use a surgeon who is Board certified or one who is a member of the British Association of Aesthetic Plastic Surgeons, or BAAPS.
What is the Recovery Period Like?
This will depend on whether you had augmentation or reduction to correct breast size. In any case you will need to rest, take time off work, avoid heavy lifting and strenuous activities for some time and wear a special sports–like bra until the healing process is complete. Be aware that if you have implants you will no doubt need them removed and replaced at some time in your life, and maybe even several times. You really need to take time to discuss all potential implications before going down this road, so get a surgeon you trust.
Are There Any Potential Risks?
Any surgery involving general anaesthesia involves certain risks such as infection, bleeding, blood clots etc. With a reduction and enlargement you can be left with scars, and your ability to breastfeed could be affected. There have also been studies that show certain potential risks with implants.
How Much Does the Surgery Cost?
Costs depend on what you are having done, whether one breast will be affected or both, so expect to pay a minimum of £1,500 on up. This surgery can also, in some cases, be provided by the NHS if patients meet specific health and psychological criterion. A cheaper, and much safer, option may be special bras with implants built–in. Look online to see what is available as several companies now make bras and ¨outplants¨ specifically for women with asymmetrical breasts.
Uneven breast development may be normal but it understandable that it can have far–reaching emotional complications for young girls and women. Luckily, surgery is readily available. For some women, such an operation can change their entire outlook on life.
You might also like...