Otoplasty Surgery: Ear Pinning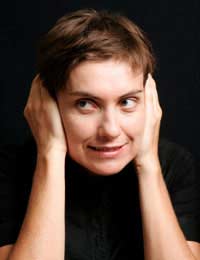 Correcting "Dumbo" or "Mickey Mouse" ears have an enormous effect on an individual. Children whose ears stick out are often teased, and adults with large ears are often self-conscious about their appearance, and can suffer lowered self-esteem as a result thanks to ribbing from friends and work colleagues. That's why so many people, both children and adults, have otoplasty, or surgery to correct the appearance of one's ears. It can be a very painful form of cosmetic surgery, but it works!
What is Otoplasty?
Otoplasty or pinnaplasty is a general term for surgery to alter the appearance of one's ears. Otoplasty can take the shape of ear pinning, when ears that are considered too prominent are brought closer to the head, or alternatively ears can be made smaller or the cartilage re-shaped. Sometimes people have otoplasty to reshape ears that are distorted from birth or have been damaged in an accident, or due to surgery. Otoplasty is a procedure that is popular among both men and women, and as it has been around for decades and is relatively straighforward it's considered one of the most common cosmetic operations around.
How is Otoplasty Surgery Performed?
Otoplasty is fairly simple plastic surgery that does not require an overnight stay in hospital for the vast majority of people. It is usually performed under general anaesthetic for children, and either a general or local for adults. Please note that small babies under the age of six months can often forgo surgery, relying instead on special moulds that flatten the ears out. They are worn for a number of months and bring ears closer to the head, so surgery is not needed.
The surgery, however, is fairly simple. Your surgeon will make small incisions behind the ears to access the cartilage, which he or she will then reshape. The cartilage may be folded back or some may be removed. Plastic stitches are then put in to position the ears differently. A bandage is then wrapped around the head to keep the ears in the right spot until they heal. You may need to continue wearing this type of headband for several weeks to ensure your ears stay in the right position, and will also need to sleep on your back for at least a week and pay careful attention to ear hygiene, avoiding rubbing too hard. You may be in pain afterwards, but your doctor will prescribe painkillers and it won't last.
Are There Any Risks?
Any operation carries risks, especially when general anaesthesia is used, and ear surgery is no exception. Complications specific to this procedure can include the appearance of rough or raised red keloid scars, asymmetrical ears, or a loss of skin on the ears. Additionally, blood can on occasion collect underneath the skin of the ear and need to be drained. Sometimes further procedures are required to sort potential problems out, but the vast majority of otoplasty operations have no problems whatsoever.
It is estimated that roughly two percent of the population in the UK believe they have ears that are larger than normal, or ones that stick out unduly. Ear positioning or reshaping can help rectify this, but always use a surgeon certified by the British Association of Aesthetic Plastic Surgeons (BAAPS). Then - say goodbye to Dumbo ears forever!
You might also like...