What is a Body Lift?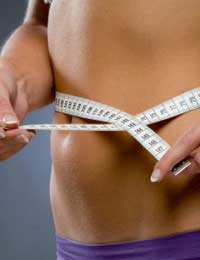 Regardless of what the name suggests, having a body lift doesn't involve a hydraulic crane or a truck suspension kit. It is a cosmetic operation for people who have lost massive amounts of weight and are stuck with the aftermath of their diet or gastrointestinal bypass: huge folds of loose, droopy and saggy skin.
All About the Body Lift
When you lose a lot of weight, the flesh remains. No matter what we do, it is impossible to get rid of – unless you have a bit of help. Body lifts are not about getting rid of fat, they are about saying goodbye forever to all that surplus skin. If you think this sounds grotesque, you might be right!
What Kinds of Body Lifts Are There?
Surgeons are quick to point out that body lifts are not only for people who have had massive weight loss but for anyone who wants to tighten their lower body. However, they really are best for people with extra skin, not excess fat etc. In fact, if you lose a lot of weight following a body lift the result can be even saggier skin.
Three main types of body lifts are presently available:
Belt Lipectomy
Tumescent Body Lift
Total Body Lift
A
Belt Lipectomy
is the most common type of body lift. Also known as a lower body lift, is not really one cosmetic procedure but several rolled up into one, and involves a tummy tuck, thigh lift and buttock lift. You'd have to have the stomach to have so many procedures, but you do! Seriously, it can be done in one operation or in a series of stages, dependent upon your needs.
Tumescent Body Lifts combine a tummy tuck with thigh and buttock lifts but also give special injections to bring comfort after surgery, which is performed only with a light anaesthesia. Many people who experience this type of lift say the pain they had was minimal.
A Total Body Lift is advertised to reshape the body after weight loss, aging or pregnancy. It is a total body reshaping, including the breasts, chest, thighs, arms, back, waist, abdomen, hips and knees. Ouch!
How Much Does a Body Lift Cost?
Obviously there is not set answer to this question as it depends not only on your body size, amount of flesh needing to be removed etc, but also on where you go, the part of the country you live in etc. Overall, expect to pay at least £5,000 and up, if not more.
What Are the Risks?
As with any operation, especially one involving general anaesthesia, there ar risks of clotting, infection etc. You could also be unhappy with the results, see some asymmetry in your body profile, or suffer general discontent with what has been done.
Talk to your GP and plastic surgeon in depth before having such a radical procedure, and make sure you are fully aware of all the advantages and disadvantages beforehand. And only use a surgeon who is Board certified or a member of the British Association of Aesthetic Plastic Surgeons (BAAPS) or its equivalent.
You might also like...
interested in following surgery back lift foot surgery chin lift bingo wings removal
veronica
- 12-Jun-19 @ 9:04 PM
I suffer with a painful chronic illness and disability and have found it not only difficult to get all my weight off but the excess skin I have, mainly my horrendous sagging stomach and boobs just for starters. I can't exercise like most people as my illness prevents that. I've put weight on over the years and found it difficult to lose due to the chronic pain I live with and take many medications for. I suffer with severe depression mainly due to the way I look. I feel disgusted when I catch a glance in the mirror. I refuse to have pictures taken for the majority of time with my kids and grandchild as I'm just to awful to look at. As a result of how insecure and disgusted I feel about my body and the problems it causes, it has ruined my life. Well I say life but I don't have much of one as I hate leaving the house and therefore missing out on so much with my kids, granddaughter and anymore future grandkids. I can't have a personal relationship with a man as I look disgusting. My own sister bullies me over how I look and if I do ever go out I either get snide remarks or insults and I just want to curl up in a ball. I've tried to kill myself as I'm not happy, I would rather live for my kids but the life they have with me is not ideal as I put off taking them out as it's to hard. I feel worthless and useless. Having to deal with my poor health is an everyday challenge I battle as it is and just want to have all theses issues dealt with. I believe it would not just help with the depression I suffer, but also help relieve some of the many health problems I have which is costing the NHS money everyday. I would pay for the surgery in a heartbeat if I could but I don't have that kind of money and I don't work because of my poor health and the weight issues and so on. I would like to think I could actually return to some kind of working life eventually as Ive always loved to work and miss not having that in my life. I want to be a good role model to my kids by getting out there and enjoying what life could potentially offer me if I could get help with these problems. I never asked to become poorly and I feel like I have knowhere to turn to for the help I so desperately need and want my life back and I know plastic surgery to sort these problems would change my life and my health for the better. I'm going to be 40 so I'm still only young and I have already lost out on so much in the past five years? I don't want another five years to go by, then another ten and so on just for me to still be the insecure and wreck I am. I don't want to cry everyday or let my kids see how insecure and miserable I feel. I just want help. I'd even be willing to pay for all or some in an affordable amount which I can't do,privately as not only is it to costly but I can't get approved for the finance, probably because I don't have a humungous salary so if the NHS could help finance it and allow me to pay instalments at the least towards the cost of it.
Sazzy
- 27-Jan-19 @ 12:39 AM