What is a Body Lift?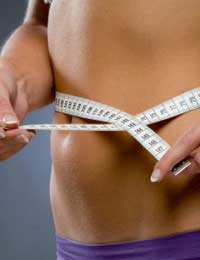 Regardless of what the name suggests, having a body lift doesn't involve a hydraulic crane or a truck suspension kit. It is a cosmetic operation for people who have lost massive amounts of weight and are stuck with the aftermath of their diet or gastrointestinal bypass: huge folds of loose, droopy and saggy skin.
All About the Body Lift
When you lose a lot of weight, the flesh remains. No matter what we do, it is impossible to get rid of – unless you have a bit of help. Body lifts are not about getting rid of fat, they are about saying goodbye forever to all that surplus skin. If you think this sounds grotesque, you might be right!
What Kinds of Body Lifts Are There?
Surgeons are quick to point out that body lifts are not only for people who have had massive weight loss but for anyone who wants to tighten their lower body. However, they really are best for people with extra skin, not excess fat etc. In fact, if you lose a lot of weight following a body lift the result can be even saggier skin.
Three main types of body lifts are presently available:
Belt Lipectomy
Tumescent Body Lift
Total Body Lift
A
Belt Lipectomy
is the most common type of body lift. Also known as a lower body lift, is not really one cosmetic procedure but several rolled up into one, and involves a tummy tuck, thigh lift and buttock lift. You'd have to have the stomach to have so many procedures, but you do! Seriously, it can be done in one operation or in a series of stages, dependent upon your needs.
Tumescent Body Lifts combine a tummy tuck with thigh and buttock lifts but also give special injections to bring comfort after surgery, which is performed only with a light anaesthesia. Many people who experience this type of lift say the pain they had was minimal.
A Total Body Lift is advertised to reshape the body after weight loss, aging or pregnancy. It is a total body reshaping, including the breasts, chest, thighs, arms, back, waist, abdomen, hips and knees. Ouch!
How Much Does a Body Lift Cost?
Obviously there is not set answer to this question as it depends not only on your body size, amount of flesh needing to be removed etc, but also on where you go, the part of the country you live in etc. Overall, expect to pay at least £5,000 and up, if not more.
What Are the Risks?
As with any operation, especially one involving general anaesthesia, there ar risks of clotting, infection etc. You could also be unhappy with the results, see some asymmetry in your body profile, or suffer general discontent with what has been done.
Talk to your GP and plastic surgeon in depth before having such a radical procedure, and make sure you are fully aware of all the advantages and disadvantages beforehand. And only use a surgeon who is Board certified or a member of the British Association of Aesthetic Plastic Surgeons (BAAPS) or its equivalent.
You might also like...