Is it Possible to Have Breast Augmentation Reduced?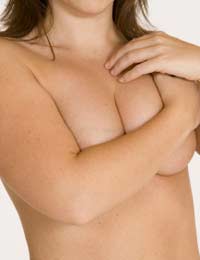 Q.
Is it possible to have breast augmentation reduced, and would the results be worth it?
(Ms D Lloyd, 19 November 2008)

A.
We all know that size DOES matter – but bigger isn't always better. Quite a number of women who opt for breast augmentation eventually decide to get their breasts made smaller. So if Jordan did it, so can you!
Women choose to have the size of their implants made smaller for a variety of reasons, and in most cases the procedure is relatively straightforward. Reasons for breast augmentation revision, or reduction, include:
Problems with surgical placement of the implant, or their position.
Difficulties with the characteristics of patient's breast tissue – often due to over-stretching to accommodate large implants. The skin becomes irreversibly stretched with very large implants, and in addition, gravity will eventually take its toll and pull the breasts down.
Problems with the implants themselves – they can rupture, cause capsular contracture, not fit right etc.
Desire to "correct" over-large implants inserted in youth.
Implant deflation. This can occur over time, and some women replace them with smaller ones.
Several surgical procedures exist to make implants smaller. They include:
Implant exchange. Replacing current implants with smaller ones usually is the best option, and can also correct other problems such as wrong shape. At the time you may also choose saline over silicone implants, textured over smooth ones etc.
Mastopexy with smaller implants. A breast uplift combined with smaller implants has a much better effect than foregoing implants altogether. The shift from large implants to no implants is not considered a good idea, as natural breast tissue is lost over an extended period of time and you would be left with excess saggy skin.
If you decide to have a boob job, remember when it comes to implants, smaller is better. It will take you a while to adjust to your new shape, and if you overdo it you may suffer permanent negative consequences.
It's much easier on your skin and breast tissue to undergo a second procedure to insert slightly larger implants than it is to have them made smaller. Risks of any surgery include bleeding, infection etc - and even replacing bigger implants with smaller ones carries the risk of them rupturing or not looking right, plus there is increased scarring.
Saying that, Jordan went under the knife to have yet another boob job to make her breasts a more appropriate size for her frame. She claimed that having three children had made her breasts saggy, and she wanted them to be both smaller and perkier. She also did it to giver her a wholesome new image.
Whatever the reason, having a boob reduction following an augmentation may not be recommended, but it can be done.
You might also like...