Facial Paralysis: Is Cosmetic Treatment Available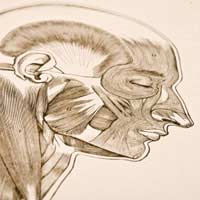 Q.
I have had facial paralysis since birth and my parents were told nothing could be done to correct it. I went through my teenage years suffering school bullying and taunts, which affected my self confidence.
I am now 54 years old and still suffer depression due to my lack of self-esteem. My children have been supportive, and encouraged me to ask for help from my doctor but I'm afraid to ask in case he laughs at me as I have put up with this problem my entire life.
What I want to know is: Is there any treatment to improve the drooping I have on the right side of my face? Or would cosmetic surgery improve the look? I just want to look normal.
(M.R, 3 April 2009)

A.
Thank you for writing in with such a heart-felt question. You have certainly put up with a lot of suffering in your life, and it's fantastic that you still have the courage to look for ways of improving your situation.
The first thing you should know, however, is that no good doctor would ever laugh at you. You have very serious concerns, and just because you have put up with your situation for a lifetime doesn't mean you can't hope for an improvement. Any qualified professional who would ridicule you for trying to improve your facial paralysis should not be practicing!
However, in your letter you did not specify the cause of your facial paralysis, so it is difficult to make an adequate assessment of what can be done. In a nutshell, facial paralysis can be caused by a number of factors, among them a genetic problem, injury, infection, tumour or other reasons such as Bell's palsy. Often, the cause can, in part, help determine the cure.
The first thing you must do is find a competent doctor in whom you have complete confidence, both as a medical professional and a human being. He or she will assess you and see why you are suffering a facial nerve injury, then make a referral, if warranted, to see most probably a plastic and reconstructive surgeon. Remember, your parents were told 54 years ago that nothing could be done for you. Medical science has come a long way since then!
They will question you and examine your head, neck, face and ears. You may also need to undergo a series of tests, which may include MRI scans, eye and ear exams etc. If, after this, it is believed that a treatment could help, it could come in a variety of forms.
Visiting a plastic and reconstructive surgeon would probably be your best bet. They may find it possible to "reanimate" your face by a series of nerve grafts, and also by transferring muscle tissue from other parts of your body to your face.
Last year, for example, Spanish surgeons took muscle from Spaniard Isidoro Bejarano's face, allowing him to smile for the first time in more than a decade. Facial nerves on both sides of his face were damaged due to a cavernoma, a vascular vein malformation which resulted in facial paralysis.
If this type of treatment is considered appropriate for you, be aware that you very well may not be likely to have it on the NHS, and that it will be costly. But getting rid of your facial paralysis will certainly give you back the self-confidence you say you have been lacking. Good luck, and all the best.
You might also like...
Hi Im 21 and am wondering if a forehead reduction or hairline lowering surgery is something I could have done. I have a very large forehead that I have tried to hide for years. I was bullied at school for it and now suffer from depression and anxiety. I cant stand to have any photos taken because all I see is my deformity. Its really affected my self esteem. My doctors are very dismissive about other problems I have mentioned so I'm not confident they would take me seriously. Do you have any advice?
jess
- 25-Jul-15 @ 4:03 PM